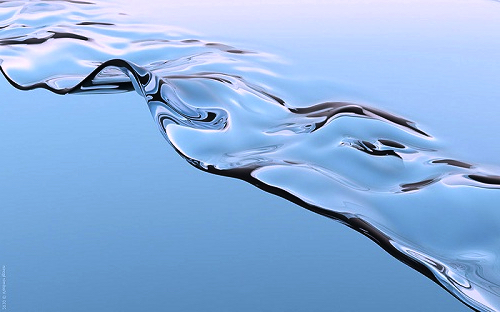 It will become of special importance in Spiritual Science that we should bear in mind not only the 'What' (the matter) but the 'How' (the manner): that we should really bestir ourselves gradually to acquire ideas of a world quite different from the ordinary physical world, and thus gradually to accustom ourselves to form conceptions different from those we can build so comfortably in the physical world.
Rudolf Steiner1
Knowledge as action
There has been something of a tradition in anthroposophical circles to see Anthroposophy as content, as a body of knowledge to be studied, pondered, collected and passed on. But knowledge is something other than the sum of what is known. Knowledge is action, is "an event, a mental occurrence", states Arthur Zajonc2 and thinking is a "productive act"3  says Henri Bortoft, and we should approach anthroposophic-based investigations in this light in order to further our spiritual investigations and generate new anthroposophic-based knowledge. 
How we conduct our research is as important as what we research. Indeed, the process can be more important than the end result, for this gives us the possibility for growth beyond ourselves.  
Going back upstream to the source
Considering this, The Stream of Life Research Studio recently began facilitating a series of online dialogues on the nature of phenomenology and its multiple faces. After presenting a successful series of World Script webinars that culminated in a conference (The Effect of Thinking on the Health of Our Ecosystems) in March 2022, we saw the need to go 'back upstream' (to borrow a phrase of Bortoft's) to unpack this methodology central to our collective purpose. Although phenomenology may be familiar to many as the approach used in Goethean Science, a wider application beyond the natural sciences is becoming increasingly popular in anthroposophic-based research.
Yet there are many different understandings of what phenomenology is, and how to apply it. This confusion may be due to several reasons. Phenomenology can be regarded as a philosophy, as a research methodology, as a practice, or all three. But a fundamental level, the different philosophical frameworks of Goethe, Husserl, Heidegger and Merleau-Ponty, to name but a few, have different ontological and epistemological foundations which have a profound influence on how the world is perceived and understood. These disparities in turn generate methods specifically shaped to embody these worldviews. Even within one philosophical stream, there can be quite diverse approaches. And then there are the needs of each discipline. By viewing phenomenology through the eyes of researchers and practitioners from different fields, we believed we might approach a collective understanding of what the essence of phenomenology truly is, for all forms and approaches.
Making a space to listen to each other
So we decided to make a space where we could hear and share our work in this exciting, future-directed methodology and opened up these online dialogues. So, we invited professionals using a phenomenological approach in their professional practice to share how they understand and use it in their work.
Our dialogues have been exploring the what and how of phenomenology in the context of different disciplines and their accompanying practices.
To date, eight researchers and practitioners have shared their understandings and practices with us, generating much lively discussion and interest in further work together. We  have had offerings from a Goethean scientist, teacher/researchers in Steiner Education, two theologian/counsellors, a dramatherapist and social scientist/artist. Some have formal academic training in phenomenology; others have arrived at it through their daily professional practice. It has been a rich and fruitful sharing and we anticipate much could arise out of this collegial work. Many participants shared that, listening to the presentations, they found resonance with aspects of their own research practices, clarifying for them how they might take their work further. There was great interest in learning more about the relevant processes and methods.
Research as a transformative practice
But perhaps the idea that received the most appreciation was phenomenology's potential for engendering inner mobility and change through its continual practice. As Goethe noted4, the process of being a researcher is not just about finding new knowledge, but about transforming yourself. Phenomenology provides such a path as it initiates new ways of seeing, and new organs of perception. It is not only a methodology for investigating the lived experience as it is lived, but a way of seeing the world that can shift our very being away from "I have become" to 'I am becoming'.
We are still early in the process of answering the question, What is phenomenology? but we are opening a conversation that we anticipate will extend beyond disciplinary and philosophical boundaries to a place where we can take part in rigorous, respectful, critical enquiry in the company of like-minded people.
Upcoming events and activities
We have a practice-based workshop on Saturday 13 May at Rudolf Steiner House in Sydney and another webinar on 28 May, (details to be announced).
A regular working group is slowly developing and more workshops planned.
We have also published a report on our work in the Pacifica Journal No. 64, Vol.1, 2023, which includes particular insights from five of our presenters on what phenomenology means to them.
You can read the full report here.
If you would like to join us for our next online webinar or find our more about the Stream of Life Research Studio and our work, click on the link above or please contact us – we would love to hear from you!
Fiona Campbell
For the Stream of Life Research Studio
About The Stream of Life Research Studio
The Stream of Life Research Studio is a collective that investigates the dynamic activity of the formative forces in cosmos, nature, and human being. The collective has a special interest in the application of phenomenology that extends beyond the world of the natural science into the arts and human sciences. The studio has facilitated several webinars and a conference, and published tow articles on their collaborative work. 
1. Steiner, R., The Connection Between the Spiritual and the Physical Worlds, and How They Are Experienced After Death' in The Forming of Destiny and Life after Death, GA 157a
2. Zajonc, A., 'Molding the self and the common cognitive sources of science and religion', in Education as transformation: Religious pluralism, spirituality, & a new vision for higher education in America 2000, p.60.
3. Bortoft, H., The wholeness of nature. Steiner Books, 1996, p. 134
4. in Robbins, B.D. 'New organs of perception: Goethean science as a cultural therapeutics', Janus Head, 2005, vol. 8, no. 1, pp. 113-26.