About the Western Australian Branch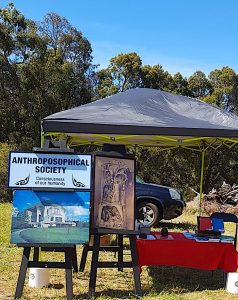 The Western Australia  (AS WA) Branch Inc. has its beginnings back in the 1950's and has been incorporated for thirty years, so is a long-time established movement here in the west. We are currently in the process of purchasing a commercial property to establish as a home and centre focus of our activities, so as to facilitate activities at the property every weekend.
The AS WA branch currently has eighty core members in the branch proper but there is an active and thriving Steiner School community, as well as adult education options in the wider Anthroposophical community.
For example, there are seven Steiner schools. Four of the schools are city-based – Silver Tree Steiner School, Perth Waldorf School, West Coast Steiner School and Helena River Steiner School; and three are rural schools – Leaning Tree Steiner School in Geraldton, Golden Hill Steiner School in Denmark and Yallingup Steiner School. By 2022, five of these schools will have middle/high schools.
In adult education, there is Rudolf Steiner College Perth, which offers foundation courses in Anthroposophy and professional trainings. Furthermore, a group called 'The Indus Project' has undertaken the task of establishing a university, which will have an anthroposophic foundation and Waldorf (Steiner) methodologies, including biodynamics and Goethean Science (Agriculture), Steiner teacher training (Education), performance and visual arts (Humanities), including Eurythmy, Speech and other Steiner-inspired art modalities in 2027!
Western Australia branch committee members
| | | |
| --- | --- | --- |
| Branch secretary | | 0409520332 |
| Treasurer | | |
| Membership enquiries | | 0409520332 |
| Committee members | | |
| School of Spiritual Science | | |
Postal contact
Western Australia Branch
Wadkins House
59 Railway Pde
Mt Lawley WA 6050
Western Australia Branch secretary
Peter Fern
PO Box 1148
West Leederville
WA 6007
Branch activities
Study groups: there are a number of active study groups based at Wadkins House and include the Calendar of the Soul writing group, health and illness study group, meditative studies and christology. For a weekly program of current groups, please view the calendar of regular events or contact Peter Fern for more information.