An integrative and holistic approach to medicine 
Anthroposophic-based medicine and allied health services inspired by anthroposophy are offered around Australia by health and medical practitioners, arts therapists, curative eurythmists and massage therapists, and practitioners using counselling and psychotherapeutic approaches based on areas such as biography,
A unique approach to individual health and wellbeing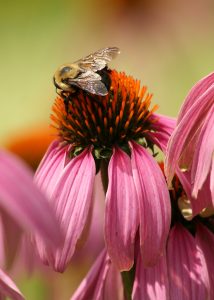 Anthroposophic-based care is a salutogenic approach to the health that takes the physical, mental, soul and spiritual needs of the individual into account when prescribing therapies, treatments or remedies. Holistic wellbeing in mind and body is the aim, so therapy is not necessarily about relieving symptoms or curing disease. Rather, the origin of the problem is equally addressed.
For those looking for a practitioner, start with the practitioner directory of the Australian Anthroposophical Medicine Association (AAMA). The AAMA supports anthroposophic medical practices and services throughout Australia by actively supporting research, training and colleagueship among its members both nationally and internationally. 
Your local branch may also provide information about local initiatives in health and wellbeing. Contact the branch coordinator for more information.
Anthroposophic medicine developed an approach in the early 1920s in Europe to support and complement conventional medicine. Anthroposophical and Homoeopathic medicines, creams and lotions prepared according to anthroposophical principles can be ordered through a registered doctor, homeopath or directly from Weleda or Southern Swan Pharmacy
Medical and therapy centres
Melbourne Therapy Centre provides a range of medical and therapeutic services, with four fully registered GP's who have training in integrative and anthroposophic medicine in addition to their conventional practices and supporting allied health practitioners. 
Raphael's Rooms, based in the northern suburbs of Sydney, is carried by a small group of health professionals, working together to integrate indications given by Rudolf Steiner for health and healing. Services include anthroposophic medicine and nursing care, art therapy, etheric massage and acupuncture, and anthroposophic counselling. You can find the contact details of each practitioner here. 
Charlotte's Retreat, located in Bellingen, NSW, offers anthroposophical nursing treatments such as foot baths, organ compresses, bath therapy and rhythmical body oilings. Charlotte Rogers is a registered practising general nurse  trained in Anthroposophical nursing, an anthroposophic art therapist and is also trained in rhythmical massage, sometimes known as Hauschka massage.
A brief overview of the development of anthroposophic-based medicine and therapy in Australia can be found here.
Social therapy centres
There are two established communities in Sydney offering disability services, with a variety of flexible support and community programs tailored to individual needs. Founded together with families in 1958, Inala offers day, community and accommodation support throughout Sydney's North West and Hills Districts and the Eastern Suburbs. Warrah Disability Services is part of a larger organisation – Warrah Society. Founded in 1969, Warrah is a living example of how a community nurtures the life and purpose of each individual from childhood through to adulthood and into the senior years. 
Also in the northern suburbs of Sydney, is Christophorus House Retirement Village, a senior living community in Hornsby. There are 23 independent living units, and a 24 bed aged care facility on-site, set amidst tranquil gardens in a peaceful village setting. The location offers convenient access to required services such as public transport, shops, clubs, medical centres and hospitals.
Palliative Care Services
The Palliative Care Circle is an emerging initiative to establish holistic palliative care services and education in Australia. Comprised of anthroposophic health, therapists and counsellors, members of the circle work in private practice but also facilitate workshops and other educational programs together, professionally and voluntarily in Australia. You can find out more about this new initiative and individual practitioners' contact details here.
Becoming an anthroposophic practitioner
If you are interested in training in the anthroposophic approach to health and wellbeing, there are limited face-to-face opportunities in Australia, but several online trainings and programs exist if you already have a qualification in your field.
General trainings
The APOAM Australian Post Graduate Orientation in Anthroposophic Medicine is an initiative to restart an anthroposophic medical/therapeutic training in Australia and New Zealand (since the IPMT was discontinued here in 2017). A core Initiative Group was formed in October 2020 and planning is underway to bring a rich training that specifically caters to the Australian medical and therapeutic context. Contact Sarah Mann for more information. 
For doctors
For those prepared to travel overseas, the
International Postgraduate Medical Training (IPMT

)
  offers a series of international annual course weeks over five years for licensed doctors, leading to certification as a Doctor of Anthroposophic Medicine. In addition to attending five IPMT sessions, certification requires proof of two years' practical work with the advice of a mentor, and two documented case histories.
The international training seminars have also developed into valuable training opportunities for people from other healing professions, including therapists, nurses and pharmacists. Certification is also possible.
For therapists
For people interested in the creative arts as therapy, there are trainings in therapeutic painting, dramatherapy and speech therapy.
Sienna Academy offers a 3.5 year training for art therapists in painting and drawing and develops a highly refined colour perception in practitioners. The training has a strong medical basis and is supported by an anthroposophic doctor. 
For those in Sydney interested to become a qualified dramatherapist, there is clinical supervision through The Dramatherapy Centre. To hear more about what a dramatherapist does, listen to this interview with Dr Joanna Janniste. Dramatherapy has been found to be especially effective for people with dementia. 
Exploring the word in colour and speech is a Melbourne-based practice that offers painting and formative speech as therapy, privately and in groups. Katherine Rudolph offers a synthesis of anthroposophical speech and painting therapy and is especially effective for primary and secondary school students who have speech disturbances or centring problems. You can find more information about this work here. 
For counsellors
For those interested in counselling work, there is a (currently) online program through Holistic Biography Work. You can find more information about this course under Adult Education and Training.