Learning, development, discovery, transformation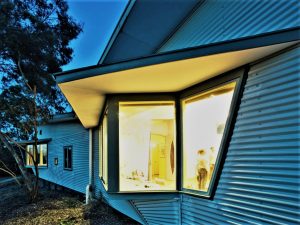 The anthroposophical image of human life inspires us to enrich our capacities and creativity by fully realising ourselves as human/spiritual beings. Anthroposophical study and training seek to achieve this by bringing art, science and spirituality into balance and harmony. 
Australia has a range of opportunities for adults of all ages to learn, develop, discover and transform themselves in specially designed programs that embody core anthroposophical principles.
These include postgraduate studies, foundational programs in Anthroposophy, artistic trainings, vocational courses in Steiner education, biographical studies and intensives in biodynamic agriculture, health and wellbeing, and spiritual development. 
University studies
QLD: University of Sunshine Coast.
Offers a one-year part-time Graduate Certificate in Steiner Education, the only qualification of its kind in Australia, at the University of Sunshine Coast (USC). The USC's program is an opportunity to connect theory and practice and work with experts and like-minded educators to develop Waldorf pedagogy. Lecturers are Waldorf-trained academic/practitioners with substantial research publications. 
The program includes weekly online lectures that can be viewed at the students' convenience, engaging weekly classes delivered online in real time, and a compulsory two-day weekend intensive for each course (four intensives in total).
Vocational  trainings 
NSW: Sydney Rudolf Steiner College
Offers Steiner Education Primary Teaching and Early Childhood Teaching certificates, as well as a rich program of craft and artistic activities and smaller units of educator training.
Originally established in 1989 as Parsifal College, reflecting the quest theme that is central to the Grail legends, the college has gone through many changes since but sustains a dedicated faculty of tutors, board members and staff who strive to meet the diverse demands of the present day and future.
Since 2021, the courses have been restructured to provide participants with weekly Zoom lectures (term based) in addition to two 4-day 'in person' Sydney seminars. Students are supported by online assignments, readers and tutor interaction. The college is currently exploring hybrid options. 
For more information, please contact the College Coordinator.
QLD: Sienna Academy
Offers postgraduate training for therapeutic art and artistic painting according to the method of Liane Collot d'Herbois; promotes artistic and therapeutic painting that brings healing through working with light, darkness and colour
This iARTe-accredited training is available in Australia-wide and takes 3.5 years to complete in two 4-week blocks of training a year, supplemented by the student's independent work at home, practicals, essays and a case study. The training is currently available online. 
For more information, please download the flyer or contact principal teacher Sally Martin.
QLD: Pacifica College of Eurythmy
Offers an internationally-recognised, four-year diploma: four full-time, eight-week terms per year for working in the artistic, educational, and social spheres. Speech and Tone Eurythmy, also choral singing, biodynamic gardening and with lectures on introductory anatomy and physiology, pedagogy and child development, aesthetics and fundamentals of therapeutic eurythmy.
Pacifica College of Eurythmy is a member of the Association of Eurythmy Trainings within the Section for the Performing Arts at the Goetheanum in Dornach, Switzerland. 
Read their latest newsletter here.
For more information, please contact Pacifica College
VIC: Melbourne Rudolf Steiner Seminar
Delivers the Advanced Diploma in Rudolf Steiner Education, a full-time two-year qualification with a pathway to complete a Bachelor of Education at university.
The Seminar also offers part-time online professional development courses in primary, early childhood and high school teaching in Rudolf Steiner Education.  Additionally, there is an ever-changing variety of courses to develop personal and professional skills in areas such as trauma, communications, parenting, arts and craft for personal enrichment or professional development.
An account of this training from a recent student. 
The Seminar is a Registered Training Organisation (RTO#3948 CRICOS# 01812M), approved to deliver courses and a qualification to both domestic and international students. It has been offering teacher training for over 50 years.
For more information, please contact Melbourne Rudolf Steiner Seminar Ltd.
VIC: Aurora Australis
Offers a four-year training course in eurythmy, also studies in music theory, history, painting, sculpture, art history, drawing, speech formation, and Anthroposophy. The eurythmy training is recognised by the Performing Arts, Goetheanum, Dornach, Switzerland.
From 4 February 2022, the college will offer a two-year part-time curative eurythmy training. For more information about this curative training, click here. 
For more information about Aurora Australis, please contact Birgith Lugosi
WA: Rudolf Steiner College Perth
Offers Steiner teaching training and a module-based program called Exploring  Anthroposophy and the Art of Being Human for adults curious about Anthroposophy. It includes modules on core Anthroposophical concepts; the arts and artistic practice; inner work including meditation, biography and self-development; and how anthroposophical ideas are at work in the world – in health, medicine, gardening and agriculture, education, the economy and the arts.
Exploring Anthroposophy provides foundation course studies that feed into the two teacher training courses available in WA. These are Early Childhood: Stepping into the Future and a primary school teacher training.
The Holding Group for Exploring Anthroposophy is small and part of the RSC Perth committee. The presenters are all well-known Anthroposophical members who have expertise in their particular areas.
For more information, please contact Megan Carter 
ONLINE: Holistic Biography Work
Currently offers an online training course in biography work, using a holistic approach that recognises the spiritual dimension of the human life journey.  It uses indications for human development and the development of consciousness from Rudolf Steiner, and other spiritual teachers and philosophies. It is informed by the practice and theories of Humanistic Psychology.
We provide a comprehensive global Online Training Program in Holistic Biography Work – 12 modules and 3 projects undertaken over 3 years. All modules can be taken as standalone courses for personal and professional development.
Our current Foundation Course online sessions are taking place on Thursday 11/08 – Sunday 14/08/2022 and Thursday 26/01 – Sunday 29/01/2023. To receive the preparatory Study Guides, enrol at least 4 weeks before the online session dates
For more information, please contact Karl-Heinze Finke
Professional Development
ONLINE: Atelier for the Social Quest
This course aims to develop the kind of imaginative thinking needed to understand Steiner's perception of the social threefold. The main work involves observing natural and social phenomena with others and sharing insights. It is not primarily an online course; course material is emailed out.
The first unit is Nature which explores the fundamentals of Goethe's way of science. This is followed by Society; through a developed  Goethean  thinking, we look at the nature of the threefold social organism and its stages of development. The extension unit is Self, which enters into the growth and development of  Western civilisation, understood through key works of art.
For more information, please check Atelier for the Social Quest  
NSW: StoryVision
Our intention is to cultivate personal and communal awareness and deeper relationships with Death. Our Spiritual-Cultural approach encompasses contemplative enquiry, the arts, research, meditation, and inspiring, deeply insightful presentations.
This course is dedicated to those who wish to be a companion to the dying, care for the newly deceased, consciously prepare for death, are grieving a loved one, or seek to better understand assisted dying or suicide. 
International trainings
New Zealand: Taruna College 
Offers three signature courses that are part-time Certificate in Rudolf Steiner Education, Foundation in Anthroposophical Nursing and the Art of Wellbeing.   There are also a range of short weekend/day courses that run throughout the year.  
Taruna was originally the home of Ruth Nelson and Edna Burbury their passion was education – education that serves the human being and in turn, wider society. Early pioneers of Rudolf Steiner Education in New Zealand, their dream was for Taruna to be a place of inspiration for generations of educators to come.  Today it is not only a place of Steiner/Waldorf teacher development and training, it is a hub of adult learning for anyone who wants to learn in ways that connect, nourish and sustain.  
For more information, please visit the Taruna website
New Zealand: Kairos Studio
Offers a part-time Post-graduate Diploma in Artistic Therapy, including eight intensive eight-day seminars at the studio in Hastings, Hawkes Bay, New Zealand. Small loans available to support study. 
For more information, look here or contact Margaret-Mary Farr. 
Knowledge has value only insofar as it contributes
to the all-round development of the whole nature of humanity.
(Rudolf Steiner, source unknown)