Developing new ways of seeing and doing
There are many areas of professional practice where Anthroposophy has inspired unique forms of individual and social expression, including in the creative arts, natural sciences,  architecture, contemplative practices, finance, social entrepreneurship, religious renewal, and in research. 
We are still building this page so, for now, just an overview. 
The Arts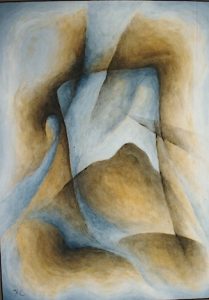 The practice, development and contemplation of the arts are central to Anthroposophy. But there is no one anthroposophical approach to art, other than that of creativity. However, the aim is not creative self-expression  but rather transcendence and transformation of the material substances used in art-making towards the spiritual. Steiner emphasised the role of arts as a force for individual and social renewal. Therefore, the arts play a focal role in education and therapy, as well as in personal and professional development in any sphere of human activity.
In the Australian scene, there are well-established vocational trainings and professional practices in the performing arts, including eurythmy, music, the visual arts and architecture. A list of these organisations is currently being collated. 
The Sciences
The Astro Calendar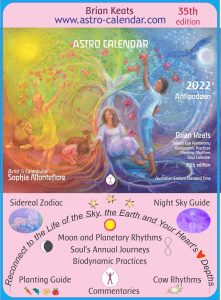 The Astro Calendar is a comprehensive biodynamic guide for the Southern Hemisphere. It follows the movements of the Milky Way, stars, sun, moon and planets through the year in relation to the biodynamic planting rhythms and long-range weather forecasting.  
Now in its 33rd year, the calendar is the initiative of astronomer and scientist Brian Keats. It brings together the author's interests in astronomy, biodynamics and Rudolf Steiner's Soul Calendar.  In this way, the soul's journey through the year is accompanied by the growth of plants and animals. By working with their rhythms, we grow our souls too.
The 2022 Antipodean Astro Calendar by Brian Keats is now available. Brian also co-authors the  Biodynamic Growing Guide.
Religious Renewal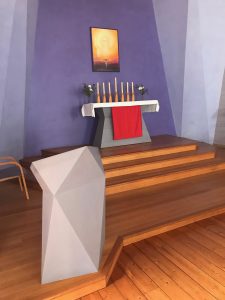 Anthroposophy is not a religion, but Rudolf Steiner did inspire a movement for the renewal of modern Christian life that has become the Christian Community. The Christian Community is a worldwide movement. It is not an 'anthroposophical church', although it is the only Christian church that recognises Anthroposophy as an inspiration for the broadening and renewal of theology. 
From the beginning, The Christian Community has been an independent sacramental community, without attachment to any existing church or ecumenical movement. It brings together individuals in its communities who seek to become Christians in a form appropriate for our time.
Research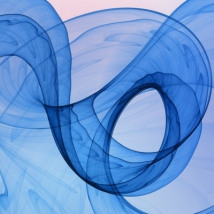 Ongoing research is central to Anthroposophy, where the spiritual dimensions of everyday questions are explored so as to deepen our knowledge and professional practice.
The School for Spiritual Science is intended to be an esoteric school for spiritual-scientific research. This research is often supported by meditative practice and a set of lessons is known as the First Class. Each state or territory branch has the details of First Class meetings for members, who meet regularly to ponder central questions of Anthroposophy and contemporary human life. The School has both a general section and specific professional sections for the different disciplines. There is also a Youth Section, whose prime focus is communicating, networking and sharing. 
There are also many individual researchers working out of or inspired by Anthroposophy, often teaching for higher education providers around Australia. These researchers in particular seek to investigate and understand spiritual science in the context of the 21st century and build connections to the traditional fields of academic research. 
Other initiatives
Social development, transpersonal studies and biographical work are just some of the other initiatives active around Australia, usually taking form in specific projects or embedded in trainings. You can read about these projects in the local branch newsletters available for members. Local branches also have information about related activities in their area.
Photo credits: courtesy of Fiona Campbell