About the Australian Society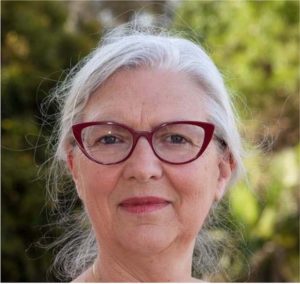 The Australian Society represents all members and friends of the the Anthroposophical Society in Australia (ASinA). The General Secretary of the Society, Jane Bradshaw, is the national spokesperson of the Society. 
Jane Bradshaw regularly meets with members and colleagues around the country and the world. She holds national and international dialogues with branch coordinators, Class holders, with the leadership at the Goetheanum and with other national secretaries. You can find her reports and reflections on this many meetings here.
Jane's signature gesture is 'care': care of individuals, of the community and of the land, which she expresses through a lifetime of work in nursing, volunteering and Waldorf Education. She was made country representative in August 2020.
The ASinA Management Committee members (2021-2022)
The general secretary is supported in her role by the Management Committee, a voluntary group of members who stand for re-election every three years. Together, they provide a focal point for the widespread state branches and local groups, provide governance and serve the Australian Society and its members in a range of capacities, as listed below.
Purpose of the Management Committee
To ensure that the integrity of the Society's legal obligations is upheld.
To ensure that the Society's finances are transparent and solvent.
To support the general secretary in her role.
To ensure the affairs of the Society are consistent with its constitution.
To ensure the country-wide communication systems are contemporary and maintained, for example, the journal, website and newsletter.
The Management Committee's work is informed by a circle of branch/group representatives through the general secretary.
As of November 2022, we welcome new member Martin Samson to be affirmed at the AGM in April 2023.  We say farewell, with thanks, to Paul Martin who has served the Country Society for many years. 
You can find the latest Chair report here. 
2022 Member's Survey 
The 2022 Members Survey has been completed and a summary is available on request to the ASinA chair Deborah Neale.
Chair Deborah Neale

Deborah is incoming principal at Casuarina Steiner School, Coffs Harbour, and is currently completing an MA in Educational Management. 

Treasurer Judith Howard

Judith has been an ASinA member since 1998, a member of the School of Spiritual Science since 2004, and an Inala Board member since 1998.

Public Officer Terry Flynn

Terry is the Public Officer for the Society. She works in an organic/biodynamic store in Canberra and is also Public Officer for the  Canberra Branch. 
Other national contacts
Journal Editor Mark Gallagher

Mark is a retired biodynamic farmer, newspaper journalist and sub-editor. He has been co-editor of the Journal of Anthroposophy Australia since 2019.

School of Spiritual Science Treasurer

Helen Vogel




Helen is a retired Early Childhood Director and Teacher.  She has been a Class Holder since 2004 and the Treasurer for the School of Spiritual Science in Australia since 2013.
Website Editor Fiona Campbell


Fiona is a Communications professional, visual artist and researcher. She holds a PhD in phenomenology and has been teaching Anthroposophy for 25 years. 

Member Register Graham Long

Graham also has had a very long association with Anthroposophy. He has been the Membership Registrar since 2006 and manages the distribution list for the Journal