What is Biodynamic Agriculture?
Biodynamics is the one of the best-known daughter movements of Anthroposophy. It is practiced worldwide with over 150.000 ha of Demeter-certified biodynamic land and the concept behind biodynamics has inspired many related fields such as landscape work, flow forms, holistic nutrition, food culture, social therapy, bee-keeping and viniculture.  
The biodynamic approach to the land is an ethical approach that respects the ecology, culture and traditions of place. It demands a collaboration between humans and nature where both can flourish. But Biodynamics also recognises that sustainability of existing practices on the land is not enough. With climate change and an increasing exhaustion of the world's natural resources, a different approach is needed that brings regeneration for the future is required. As human beings are responsible for the degradation of our natural world through many practices that are gradually destroying the viability of the land to produce, so we need to reconsider how we design and apply our agricultural systems.
Biodynamics originally arose from the Agriculture lectures Rudolf Steiner gave in the 1920s to farmers seeking advice. So the biodynamic agriculture was born and its methods continue to be used in gardens and farms around the world.
Why do we need it?
This form of agriculture is radical (or goes back to 'the roots' of agriculture) in the sense that it is an ethical and holistic approach, where a farm, vineyard, orchard or garden is viewed as a living organism, where each activity affects everything else. Farm or garden management is based on careful observations from the farmer or gardener, together with the results of tests and analyses. In this way, modern technology and traditional knowledge come together to form an effective method of care and management that attends to the unique needs, environment and conditions of each location.
The current theme of the anthroposophical agriculture movement around the world is climate change: Breathe with the climate crisis – ecological – social – spiritual. In the coming years, this will be further developed with climate, resilience and health will be the focus of the movement worldwide.
Principles of biodynamics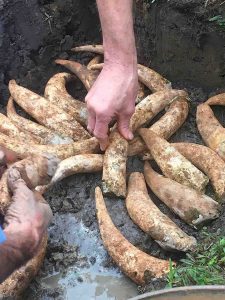 Regeneration of the earth is core. The first starting place in any farm or garden that seeks to switch to biodynamics is the soil. Then there is balanced integration of human beings with nature, therefore the social and cultural elements of place are also important. Creating a living context within which human beings, animals and plants can thrive and develop goes beyond sowing and reaping. It must include a respect and understanding of the essential nature of the land, while still producing nutrient dense food, nourishing the soil and finding ways to live in balance with wildlife and climate. Goethean Science, the best known anthroposophical research methodology, is central to this understanding. 
Since agriculture has profound ecological impact on the earth, ecological responsibility is also a core principle of biodynamic, including packaging and transport impacts. All parts of the supply chain and its effects need to be considered, beyond agricultural and food cultivation and into other fields such as medicine and education,
Who practices biodynamic agriculture?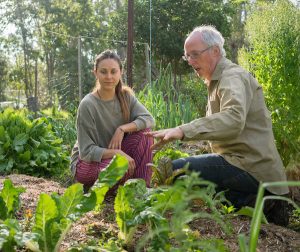 Biodynamic Agriculture Australia Ltd is a not-for-profit organisation that fosters, safeguards and restores the natural environment of our soils through the development and promotion of the biodynamic method. Biodynamic practices continuously renew and replenish soil micro-organisms creating a resilient and healthy eco-system enabling nutrient rich produce on farms and gardens throughout Australia.
In Victoria, Australia Biodynamics Victoria is a non-profit organisation located in Victoria. The organisation aims to motivate and to educate people in the principles and  practices of biodynamic farming and agriculture, according to the teachings of Rudolf Steiner.  
Local biodynamics groups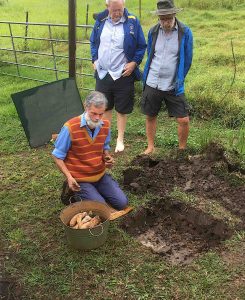 There are farmers, gardeners and vintners practicing biodynamics around Australia in smaller local groups. Contact your local branch representatives to find out what's happening in your local area. 
Biodynamic Tasmania is one such dynamic organisation. Their members include people with all kinds of different types of farms, vineyards, and gardens. You don't need a anything more than a small patch of garden to get involved and participate in a range of field days, study groups, workshops, and meetings to learn, participate and share knowledge.
In Queensland, there is a small but committed group based around Samford Valley, centred around master gardener Rob Birse (pictured left), who regularly meet to work together. Contact branch secretary Janet Bitschine for more information. 
Photo credits: photos by permission of the QLD and TAS branches.