Reading The World Script: an introductory webinar
14 August,2021 @ 4:00 pm

-

6:00 pm

|

$20
Event Navigation
Exploring the macro-, meso- and micro-dynamics of the World ether in Nature and Human Being
An Etheric Geography Conference pre-conference webinar
Live and online 14 August 2021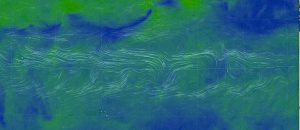 What is it about?
Observing the macrocosmic movements of the stars of the season in the Southern Hemisphere, the mesocosmic movements of the phenomena of water and air in Nature, and the microcosmic dynamics of the etheric in the human organs and how medicinal potentization works. Through imaginative picture-building, we will explore the mysteries of the World etheric through the lens of spiritual science. 
This 2-hour webinar is a preparatory online workshop for the Etheric Geography Conference 17-19 September 2021. Originally planned as a 1-day workshop in Maitland, the program has been moved online due to lockdown in Greater Sydney/NSW. 
But the webinar is also a stand-alone event for anyone who would like to understand how the secrets of the Nature are disclosed through studying the dynamics and patterns of the life force that streams through us and the world, from the circling of the stars, in the movements of the water and air and in the patterns out of which the activities of the organs are formed. We are looking at the archetypal forms of movement and the forms which arise out of these movements.  
Presenters
Martin Samson, author, poetic philosopher and theologian
Dr Fiona Campbell, cognition and creativity researcher, lecturer and artist
Irmhild Kleinhenz, Anthroposophic naturopath and integrative health consultant
When: 4.00pm-6.00pm AEDT, Saturday 14th August 2021
Register: Click here to register.
Flyer: click here
Cost: $20 or a donation of your choice would be much appreciated
Enquiries: or Fiona Campbell or Martin Samson