A new initiative to support the development
of holistic palliative care in Australia
Next workshop: 30th September-1st October 2023, Mittagong NSW
The Palliative Care Circle is an emerging initiative to establish holistic palliative care services and education in Australia.
The short-term goal is to produce anthroposophic palliative care education and support local care teams in their work with dying patients and their families in the community and, if needed, in the hospital. The long term goal is a hospice facility serviced by anthroposophic practitioners – nurses, counsellors, doctors and therapists – and with ongoing professional development in biographical work, pastoral care and post-death care.
Anthroposophic palliative care can be received by anyone, whatever their spiritual beliefs.
What is death?
The anthroposophic approach to palliative care sees illness and end-of-life as having the potential for significant inner development and spiritual fulfilment. The process of dying is a path of gradually surrender where we surrender our needs of our earthly everyday self  to concentrate on strengthening our inner, spiritual life.  
Therefore, death is seen as a metamorphosis of life. The spirit sheds the physical body and is birthed back into the spiritual world. Rudolf Steiner states:
'As far as our physical senses are concerned, an entity comes into being with birth and passes away with death.  But this is only because the outer senses cannot perceive the hidden spirit.  For the spirit, birth and death are merely transformations, just as the burgeoning of a bud into a blossom is a transformation occurring before our physical eyes.'  (Steiner 1994, p.601)
About the Palliative Care Circle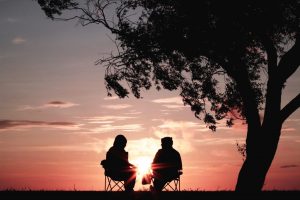 Members of the Palliative Care Circle have their spiritual home in Anthroposophy and work in various professional modalities at the threshold of death. This circle forms a source from which they draw, and to which they contribute, through regular meetings for study and sharing. Their collective work supports each individual's work, deepening and refining understanding of care at the threshold of death. This understanding informs their practice.
Members of the Circle, which includes nurses, doctors, priests, counsellors, naturopaths, death doulas, art and massage therapists, can provide a range of death care services in the home., working as individuals and in teams, professionally and voluntarily.  
Who Can Join?
Practitioners: Those qualified and trained in Anthroposophic Medicine or one of the anthroposopohic therapies. You can find out more about paths to qualification here. 
Volunteers: Those with an interest in the integrated care of the body, soul and spiritual aspects of the human being. The Circle's aim is to develop a volunteer training encompassing introductory education modules in anthroposophic-based care to enable volunteers to support the home death care team.
Palliative Care Circle

practitioners
Nurses
Pippa White (Melbourne)
A palliative care nurse and educator, Pippa holds a Diploma of Nursing and Diploma Holistic (Anthroposophical) Nursing. She has 13 years experience working in hospice and home-based palliative nursing care and death care and 11 years working in general anthroposophical nursing care. Pippa offers educational workshops on death and dying and home-based childhood nursing care for parents.
Listen to Pippa talk about her work
here
.
Charlotte Rogers (Mid-North Coast)
A registered practicing general nurse trained in anthroposophic nursing, rhythmical (Hauschka) massage and anthroposophic art therapy, Charlotte has been in practice for over 30 years. She also offers anthroposophic nursing care and end-of-life workshops.
Contact: h: +61402469699
Counsellors
Wendy Harfield (Mid-North Coast)
Trauma therapist, grief counsellor, death doula, Wendy has 30 years experience in relationship and family counselling including child-centred therapy and 40 years of association with Waldorf Education.
She is a qualified Family Facilitator and Dispute Resolution Practitioner and experienced in facilitating difficult conversations. Trauma therapist embracing many modalities including Sensory motor Psychotherapy/EMDR. Sand Play. Inner Journey Work and Gestalt.
As a death doula, she also facilitates grief-tending rituals and considers it to be a great privilege to be invited into peoples' lives at this most sacred of times. This is where her passion lies and all the many years of training and experience can be put to use.
Contact: Wendy Harfield
Text: 0456109138 (please text first)
Beth Wrigley (Mid-North Coast)
Registered Nurse, Masters of Indigenous Studies (Trauma & Healing). Beth's work involves facilitating groups both in community and in undergraduate nursing through circle work and Indigenous pedagogy practices (healing and education), with a focus on story, deep listening and creative and expressive processes.
Contact: Beth Wrigley  
Phone: 0421 928 523 
Wendy and Beth share a love of Anthroposophy and both have long-time connections with Steiner education as mothers and now grandmothers of children attending Steiner schools. They are committed to working together with families, facilitating conversations and supporting life transitions using sacred circle processes to tend grief rituals.
Medical Practitioners
Lisa Harris GP (Mid-North Coast NSW)
Integrative GP and GP Proceduralist in Palliative Care. Dr Lisa's practice integrates her anthroposophic medical training specialising in palliative care training with physical medicine, functional and recuperative processes, emotional and sensory activities and spiritual and creative elements. She works in cooperation with the Mid-North Coast palliative care service and is based in Coffs Harbour, NSW.
Contact: Dr Lisa Harris
Narelle Savage GP (Sydney) 
Holistic general practitioner specialising in Anthroposophic Medicine and counselling
Contact: Dr Narelle Savage
Pastoral Care
Lisa Devine (Sydney)
Christian Community priest with a MA in Psychology, offering pastoral care and educational workshops for volunteer carers in end-of-life care. 
Text: Lisa Devine M: 04013678808 (please text only)
…life is eternal and love is immortal,
and death is only an horizon,
and an horizon is nothing
save the limit of our sight. 
Prayer written by William Penn, 1644-1718 
1. Steiner, R., 1994. How to know higher worlds: A modern path of initiation. SteinerBooks.
Photo credit: Harli Marten