Parsifal Unpacked: Stage 1 of The Parsifal Project
13 June @ 7:30 pm

-

16 July @ 9:00 pm

|

$160 – $200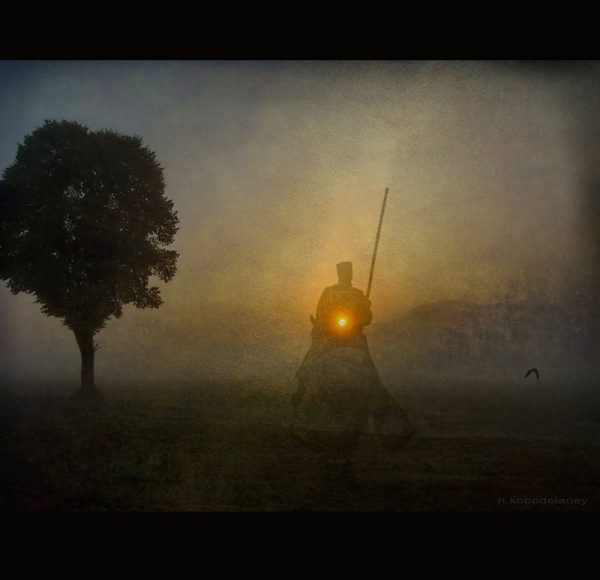 An Ink Pot Arts Inc initiative
Parsifal Unpacked 
A series of 6 webinars
introducing the story through image and text
Course Facilitator: Fiona Campbell, with guest artists, courtesy of Ink Pots Arts
What are the myths and legends we live by? Why do the Grail legends still speak to us today? And who was Parsifal? What roles do his sister Dindrane and half-brother Feirefis? What is the significance of the people around him? What might they represent for us in modern, multicultural Australia today?
Immerse yourself in this rich introduction to the Parsifal story. Using drama and image, this online course deconstructs this sacred story using artworks and snapshot performances from the definitive literary texts and clips from modern films.
Tell me more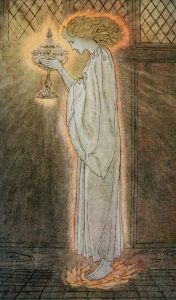 We unpack the interwoven storylines of four different literary texts concerning Parsifal, touching on key characters of the central Grail and Arthurian cycles.
Later, we explore the story's spiritual, artistic and cultural traditions to elicit its modern meanings for today.
The themes elicited from this course will form the basis of the Stage 2. Parsifal Reimagined online creative writing course in August – September 2022. 
This course is a prerequisite for the Stage 2 creative writing course in Spring.
Stage 1. Program 
Week 1: The mythic and historic roots of the story

Week 2: The central plot of Parzival/Perceval

Week 3: The circle of characters around the hero

Week 4: The sacred symbols and artefacts of the story

Week 5: The central role of Nature and environment in the story and its spiritual significance

Week 6: Bringing it all together – how does the story speak to us today?
Source texts may include: 
Parzival by Wolfram von Eschenbach,
Perceval le Gallois by Chrétien de Troyes
The Peredur myth
Perlesvaus (The High Book of the Grail)
Artworks from medieval manuscripts and the Pre-Raphaelites
Eric Rohmer's Perceval le Gallois and Wagner's Parsifal
How much does it cost? 
$200 full course or $160 for students (proof/documentation required)
Where do I register?
Bookings: You can register here
Flyer: Look here and share!
For more information: please contact Jo-anne Sarre
This course is Stage 1 of The Parsifal Project, a year-long multimedia community project. 
For more information about the whole project, please look here. 
About the facilitator and artists
Fiona Campbell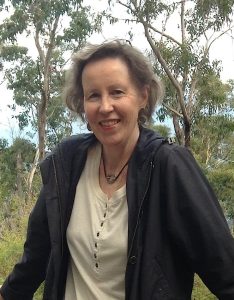 Fiona Campbell is a visual artist, researcher, lecturer and arts educator. She has an interdisciplinary PhD on creativity and cognition and has been a professional artist, writer and arts educator for 30 years.
She is a member of the Stream of Life Research Studio which explores the phenomenological nature and spirituality in human life; she also teaches research training, cultural and consciousness studies in higher education.  
Fiona trained in visual arts at Tobias School of Art, England. As well as her doctorate (UTS), she holds a BA Honours in English & Linguistics (Macquarie University), a MA in Information Science (UTS) and a diploma in Waldorf Education (Emerson College), a diverse range of studies and trainings that inform her teaching and research work. She also has specialist knowledge in Communications, Anthroposophic studies, sacred art and cultural studies, notably the Arthurian and Grail legends.
You can find out more about Fiona at Painted Space, read about her teaching work at Sydney Rudolf Steiner College or listen to an ABC Soul Search interview about her anthroposophic-inspired approach to painting.
Jo-anne Sarre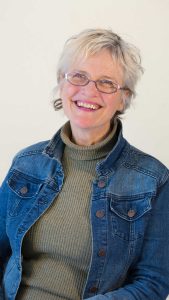 Jo-anne Sarre has worked in the performing arts sector as a freelance director, actor, storyteller, playwright and educator since her four-year Speech and Drama training at The Harkness Studio, Sydney in 1986. She has a Diploma of Teaching (Primary 1980-1982), a Diploma of Creative Speech and Drama (The Harkness Studio in conjunction with The Goetheanum School of Spiritual Science 1983-1986) and first-class Honours in Drama (Flinders University 2009). Other trainings include MICHA in the US and various Michael Chekhov practitioners in the UK and Europe (1997-2009). 
Jo-anne has performed in local, national and international arenas as an independent performing artist including as a freelance storyteller, with the Aphaia Eurythmy Group (Poetry Recitation), and as an actor with Ink Pot Theatre, The Rose Theatre Company and Portal Productions UK (The Soul's Awakening). During her career, she has trained Steiner/Waldorf teachers across Australia (Rudolf Steiner College, Sheoak College), in the UK (Emerson College), India and China. This includes supporting teachers in their own artistic development in poetry recitation, storytelling, acting and directing as well as assisting in classrooms, directing plays etc with both primary and high school students. In 2016, she was also Assistant Voice Coach at Flinders University Drama Centre with Dawn Langman.
As co-founder of Ink Pot Theatre (the professional touring company) and founding Artistic Director of Ink Pot Arts Inc (a community arts not-for-profit), she has been actively engaged in bringing high-quality theatre as a catalyst for personal transformation and community cultural development inspired by Anthroposophy.
Featured image: Ghost Rider, h. koppdelaney ©flickr 
Inserted mage: The Holy Grail is carried in, Arthur Rackham
Photos: courtesy of Fiona Campbell and Jo-anne Sarre
"Most societies have come to define themselves by their historical myths and national narratives. We are, who we say we are… People grow up believing they live within a story … what is the story we believe we are living within? Where is our narrative going? " 
Prof. David Blight, 2009