The Parsifal Project: a year-long multimedia community project
12 September,2022

-

30 June,2023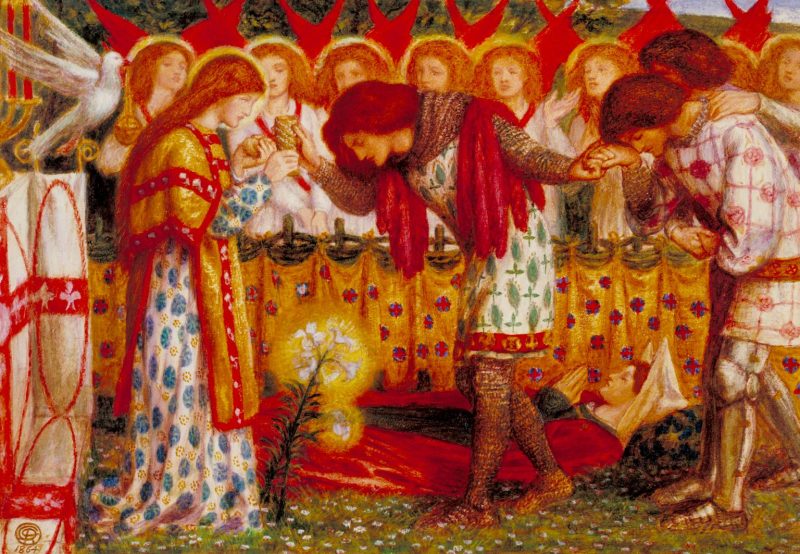 Introducing The Parsifal Project
Ink Pot Arts Inc, in collaboration with Painted Space, is launching The Parsifal Project next month! This multimedia year-long community project is a contemporary envisioning of the famous medieval legend, one that recontextualises the Parsifal legend for a modern multicultural audience – and then we stage it in 2023!
This is a unique opportunity to take part in the development of this multifaceted process. 
Whether your interest is in the spiritual foundations of the legend, the literature, creative writing or performing, there is something here for anyone and everyone fascinated by the whole collection of Grail legends and its interpretations, medieval or modern, book or film.
The project has four stages highlighting different arts and media:
13 June – 16 July 2022: Parsifal Unpacked
Completed. Explored the original story through performance, literary text and thematic discussion. 

September – November 2022: Parsifal Reimagined
A series of  writing workshops where we reimagine the story through the lens of current cultural perspectives.

January 2023 – March : Parsifal Rescripted
Three performance-based creative development intensives with on-the-floor exploration using the stories from the Stage 2 writings.

April 2023 – July 2023: Parsifal Reinterpreted
A performance season in 2023, based on Parsifal Rescripted. The stage production will be launched in Mt Barker, South Australia.
Get involved! Join one course or join all!
Who is it for?
For Steiner school students, students of Anthroposophy, teachers, artists and anyone interested in myths and legends, looking for the modern paths of spiritual development or just wanting to know more about the theme.
Background to the project
Writers, poets, philosophers and artists tell us that myths and legends hold spiritual insights into the sacred wisdom of past cultures, but what about the spiritual insights we need to navigate our current world? Drawing on the cultural heritages we bring with us, the Parsifal Project seeks find meaningful resonance between this medieval myth and contemporary intergenerational audiences.
Based on academic research, the Project aims to make a significant contribution to our understanding of the Parsifal legend in light of Anthroposophy, as a truly cosmopolitan Michaelic impulse and as a metaphor for modern human development. The story's our future; if so, its mythic themes could be critical to today's youth, to all of us. This project looks at the role of myth in our soul/spiritual development through how the Parsifal legend speaks to us. It's a research process essential to our times.
Project Director: Jo-anne Sarre, Artistic Director of Ink Pots Arts
Creative Consultant: Fiona Campbell, Painted Space
Find out more
Flyer: Look here and share, please!
Contact Project Director Jo-anne Sarre 
About the Project Director
Jo-anne Sarre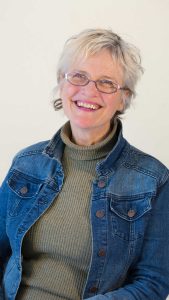 Jo-anne Sarre has worked in the performing arts sector as a freelance director, actor, storyteller, playwright and educator since her four-year Speech and Drama training at The Harkness Studio, Sydney in 1986. She has a Diploma of Teaching (Primary 1980-1982), a Diploma of Creative Speech and Drama (The Harkness Studio in conjunction with The Goetheanum School of Spiritual Science 1983-1986) and first-class Honours in Drama (Flinders University 2009). Other trainings include MICHA in the US and various Michael Chekhov practitioners in the UK and Europe (1997-2009). 
Jo-anne has performed in local, national and international arenas as an independent performing artist including as a freelance storyteller, with the Aphaia Eurythmy Group (Poetry Recitation), and as an actor with Ink Pot Theatre, The Rose Theatre Company and Portal Productions UK (The Soul's Awakening). During her career, she has trained Steiner/Waldorf teachers across Australia (Rudolf Steiner College, Sheoak College), in the UK (Emerson College), India and China. This includes supporting teachers in their own artistic development in poetry recitation, storytelling, acting and directing as well as assisting in classrooms, directing plays etc with both primary and high school students. In 2016, she was also Assistant Voice Coach at Flinders University Drama Centre with Dawn Langman.
As co-founder of Ink Pot Theatre (the professional touring company) and founding Artistic Director of Ink Pot Arts Inc (a community arts not-for-profit), she has been actively engaged in bringing high-quality theatre as a catalyst for personal transformation and community cultural development inspired by Anthroposophy.
Image credit: How Sir Galahad, Sir Bors and Sir Percival Were Fed with the Sanct Grael: but Sir Percival's Sister Died by the Way (1864), Dante Gabriel Rossetti. (c) Tate. Photo: Tate
Photo credit: Jo-anne Sarre
"Most societies have come to define themselves by their historical myths and national narratives. We are, who we say we are… People grow up believing they live within a story … what is the story we believe we are living within? Where is our narrative going? " 
Prof. David Blight, 2009