Winter news around Australia
What with lockdowns happening around Australia in the past six weeks, for many of us, life and plans are once again on hold or must be adapted to restricted circumstances. It can be hard to to maintain our inner equanimity in the face of continual disappointments but we find ways for the activities and meetings to continue and the deep interest these gatherings can support our inner wellbeing. 
Nourishing the soul life
Such gatherings nourish the socio-cultural life of a community and feed the soul life of the individual, contributing to our mental and emotional health. And although many of the hands-on activities that requires continuous and deep engagement from participants, such as nursing or painting workshops, have been postponed, online webinars and classes can still be fruitful alternatives and are often springboards to reflection and further study from home. 
So here is a roundup of just some of the things that have been happening around the country through Winter, followed by a preview of some upcoming events. 
The AGM and a Goetheanum Tour
The Healing and Resilience conference in Tasmania, including the AGM, went ahead, though with reduced on-the-ground numbers. The event was bolstered by two online contributions, excerpts of which you can watch. There is the Goetheanum Open Day, a live stream tour of the interior of the Goetheanum with artist Esther Gerster – a bit shaky but worthwhile if you have never seen the interior. Esther was part of the group of painters who painted the Great Hall ceiling murals in the 1990s. And then there was a presentation from the New Zealand general secretary and nurse, Michelle Vette, on the theme of 'Re-semblance'.
Jane Bradshaw, Michelle's colleague, has been the  role of Australian General Secretary for 12 months now and says she is now beginning to find a way to build the future together with all the members. You can read more on her reflections on the past year – what has been achieved and what she hopes to achieve in the coming year – here. 
Artist Hilma af Klint and Anthroposophy
I was recently interviewed by the ABC's Radio National program, Soul Search, on the topic of Anthroposophy and the anthroposophical approach to art. 
The interview was part of a program on the art of Hilma af Klint, a Swedish painter active in the early 20th century, whose works have burst upon the art scene only in the past few years. There is currently an exhibition of her works in the (currently closed) Art Gallery of NSW.
Af Klint had a deep connection to Theosophy and Anthroposophy, both of which strongly influenced her artistic practice. Soul Search's host, Meredith Blake, had already explored Theosophy in an earlier interview but knew little about Rudolf Steiner and the spiritual movement he initiated. Blake invited me, as an anthroposophically-trained painter, to share some thoughts on Rudolf Steiner's legacy to the art world and the anthroposophical approach to art in general, with the aim of shedding some light on this lesser known, though highly significant, influence on af Klint's artistic practice.
Only a excerpt of our conversation made the final cut, but I believe the final product described a rich picture both of af Klint's spiritual inspirations and hopefully gave some insight into what any painter seeking beyond the boundaries of the material world might experience, especially if they choose watercolour as their preferred medium,  
' … because it is light filled as well, the nature of water colour gives a luminosity to the picture which I think gives it an innately spiritual quality' Sue Cramer, curator of Hilma af Klint: The Secret Paintings exhibition at the Art Gallery of NSW.
Learn more …
If you would like to find out more about the art and anthroposophy from a painter's perspective, I have expanded on my interview discussion here on my website. 
If you are would like some deeper insights into the connection between Theosophy's founder, H.P. Blavatsky and Rudolf Steiner, Christopher Bamford (editor-in-chief of Steiner Books) has written this excellent article for the Theosophical Society.
And if you prefer listening to reading, there is a long but informative lecture from a theosophical perspective on af Klint's involvement in the Spiritualist, Theosophical, and Anthroposophical movements and her meeting with Rudolf Steiner. You can listen to this video from the Philosophical Research Society here.
'A possibility for a spiritual breakthrough to a new way of thinking'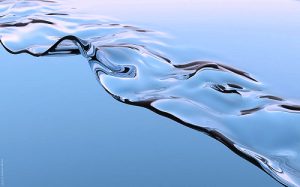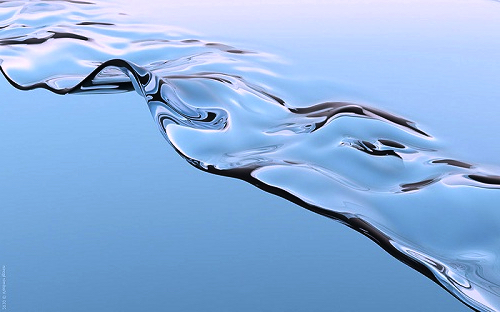 At the end of the af Klint interview, I was asked an important question: is there the possibility for a spiritual breakthrough to create a new way of thinking? 
This is a timely question, as Rudolf Steiner considered that through the redemption of human thinking, we will be able to develop toward a vision of the spiritual world. To do this, he said, we first need to strengthen our capacity for this new way of thinking by connecting it to the living etheric forces of nature. 
This theme will be highlighted in two upcoming events: Reading the World Script, a webinar on 14 August on the dynamics and patterns of the life force that stream through us and connect us to the world; and the 2nd Etheric Geography Conference in September, which will deepen the explorations of the World Script webinar. 
The Inaugural Annual Erwin Berney Oration Fundraiser
Also in August, this special fundraiser event for the St John's Group and Sydney Branch features a lecture by author Lisa Romero on building a community of the Spirit and also leads us towards the Michaelmas Festival. Originally a gathering of lecture, socialising and music, this event has now moved in part to an online format. You can find out more information and register for this fundraising event here. 
The Indus Project
And finally, there is a very exciting new initiative in higher education about to be launched in the west called The Indus Project. The intention of this project is to establish a new university in Western Australia founded on the principles of Rudolf Steiner Education.
This university will be only the 3rd anthroposophically-inspired university in the world! It will have a rural setting and three faculties: science/agriculture, teacher education and arts/humanities. The Indus Project website is expected to be launched on 23 August. For more information, contact Peter Fern. Otherwise, stay tuned for more news on this comprehensive initiative. 
Tell us what you have been doing …
And if you have an upcoming event to announce or initiative you'd like to share with the world, please contact me. People beyond your immediate circles are waiting to hear all about it, just as you are interested in what others are doing. And don't forget, you can now subscribe to our Latest News updates, so they arrive in your inbox as soon as they are online. You can find the Subscribe button at the bottom of each webpage. 
Fiona Campbell
Website editor