Enlivening The Script Within
18 September,2021 @ 11:00 am

-

5:00 pm

|

$50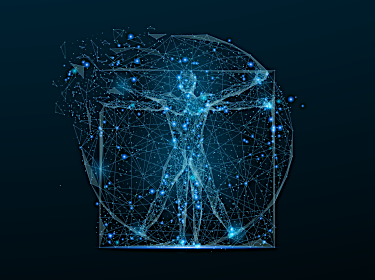 Developing a salutogenic approach to life through reconnecting to the World ether
The 2nd Etheric Geography webinar presented by the Stream of Life research group
Inspired by our first webinar?

Looking for ways to enliven and strengthen your own inner forces? 

To deepen your understanding of the dynamic nature of the World ether?

Then join us for our 1-day intensive continuing the themes introduced in Reading The World Script.

But now we turn to human life: exploring how the forces and patterns of the Script work in our soul life, in our thinking and in our own life body.
What is it about? 
This intensive is more practice-based and interactive than the first, as we workshop how to enliven the life forces within so as to be prepared to meet the challenges of today. By bringing the starry imaginations into our picture-making process with Martin, learn how to enliven our thinking through experiential work with Fiona, and then study the effects of these formative forces on our health with Irmhild. We will close the day with a contemplative healing ceremony.
Do I have to have attended the first webinar? 
No, the intensive is open to anyone and everyone interested in this theme. There are pre-webinar exercises that will only take a few minutes of your time to practice, and some readings if you would like some background material to help provide you with some context.
Preparing for the intensive – materials, readings, exercises.
So that the intensive can be interactive, ensuring participants get the most out of the intensive, a selection of exercises and readings will be sent out once you have registered. There is also a list of materials you will need to collect in advance, to be used during Fiona's sessions. 
Will the intensive be recorded if I can't attend that day?
The medical lecture will be recorded. However, the contemplative healing ceremony and experiential work will not be recorded, due to the nature of these activities. 
What is salutogenesis? 
Salutogenesis is a way of looking at health from the perspective of what does it mean to be a healthy human being, as opposed to focusing on our pathologies. It uses physical, soul and spiritual principles to understand the source of health. 
Event details
When: 11.00 am -5.00pm AEDT, Saturday 18th September 2021
Cost: $50 for the day plus registration fee. Fee includes 3 preparatory exercises to practice in advance. Hardship concession on request.
Program
 11am-12.00pm  Welcome and Theme: Key Elements for a Moon Astrology with Martin Samson
12-1pm Theme: Developing Water Thinking, experiential work with Fiona Campbell
1pm-2pm lunch
2pm-3pm  Theme: Developing Water Thinking, further experiential work with Fiona Campbell
3pm-4pm Theme: How do I understand salutogenesis in relation to my own health? with Irmhild Kleinhenz
4pm-5pm Ceremony: Contemplative healing work with Martin Samson
Presenters 
Martin Samson, author, poetic philosopher and theologian
Dr Fiona Campbell, cognition and creativity researcher, lecturer and artist
Irmhild Kleinhenz, Anthroposophic naturopath and integrative health consultant
For more information
Enquiries: Martin Samson msamson@email.org.au
Click here for more details about the program and the presenters