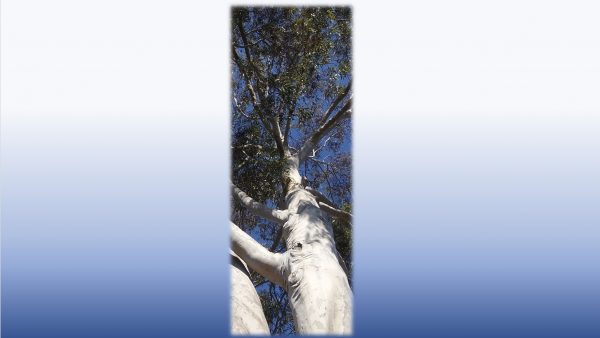 Summer report from General Secretary, Jane Bradshaw
To the community, members and friends, 
Since becoming General Secretary in August, I have been participating in regular Zoom meetings with general secretaries or country representatives from dozens of culturally diverse countries. Members of the Goetheanum leadership team often join us for rich conversation about current issues. I'd like to share with you a little of these meetings. 
The international context
Our background imagination for these meetings (and for the year) has been 'The Bridge' meditation, given by Rudolf Steiner to Ita Wegman in 1920. This verse reminds me to be present in the moment and to respond from that place, rather than from preconceived ideas or images:
The human being is a bridge

Between the past

And future existence.

The present is a moment

Moment as bridge.

Spirit grown to soul,

In matter's husk,

Comes from the past;

Soul growing to spirit

As seed encased

Journeys toward the future.

Grasp future things

Through what is past;

Hope for evolving things

Through what has evolved.

So grasp existence

In evolving growth.

So grasp what will be

Through what exists.

(Translation by Gerald Karnow)
Current issues
Discussing the present issues of justice, equity, diversity and inclusion leads us to questions such as:
How can we develop our regional societies and the GAS (General Anthroposophical Section) to become more accessible and more inclusive?

What deeper existential issues and questions has the pandemic raised in the public consciousness to which we could make a valuable/credible contribution and how?  
Kai Iruma from Japan drew our attention to the fact that many countries, especially in Asia, are unrepresented in our leadership forums, even though initiatives abound in those areas. Uta Cramer from the Brazilian Society reminded us of the huge social economic differences that exist between countries, which results in hardship and less ability to participate in such initiatives and discussions.  Many representatives are now focusing on strengthening collaboration within their geographical regions, so as to engage more effectively with the multi-perspective reality of a cosmopolitan society.
Becoming cosmopolitan
Here in the vastness of the Australian continent, on the east coast we tend to look east and north. Our western Australian friends have a different view. I recently introduced Peter Fern, a representative from the Western Australia branch of the ASinA, to Wilfried Bohm, the country representative from Southern Africa and they are joining in conversation with people from countries all around the Indian Ocean, so as to investigate the 'Being of the Indian region'.
Researching the context of place, while firmly rooted in the local reality, is a foundation for such networks, and can enable the atmosphere of genius loci to reveal itself. May we develop more inclusive conversations and new modes of communication as we take a genuine interest in the life and cultures of the other.
Local news
On the local front there have been a number of Australia-wide initiatives. For example, in the past year has seen the development of the Bookmark Vision and Mission project, arising from the work of the Unknown Future group involving members from across the country on behalf of the Anthroposophical Society in Australia (ASinA). These nine actions (above) support envisioning our future and have been printed as a bookmark which went out with the Journal for Anthroposophy this year. Developing these qualities will enable us to connect with the world willingly out of love.
Diversity and inclusion
A 'Diversity statement' is being prepared for our website by a new sub-group (comprising Deborah Neale, Di Lucas, Hannah Semler, Christopher Charles and Paul Martin). This group are particularly focused on allowing a platform for a healing relatedness to come about as we come to know our Australian aboriginal peoples more deeply. Racial equity or cultural competency training is now common worldwide amid workplaces and communities. Cultural change, however slow, is happening. For example, Australia Post is now encouraging people to include their local Aboriginal land when addressing letters.
Website update
You may have noticed our website is undergoing a redevelopment. Please be patient while we update it and populate it with current events and articles. Perhaps you would like to make suggestions? Constructive input is welcome.
Warm greetings to you all,
Jane Bradshaw
"Through the fact of my birth I am a prejudiced person.

Only though being reborn into an all- embracing feeling of fellowship for the thoughts of all people shall I find in myself the impulse which is, in truth, the Christ impulse.

 If I do not look on myself alone as the source of everything I think, but I recognised myself, right down to the depths of my soul, as a member of the human community."

Rudolf Steiner: Inner Aspects of the Social Question, Bn 193.1, GA 193