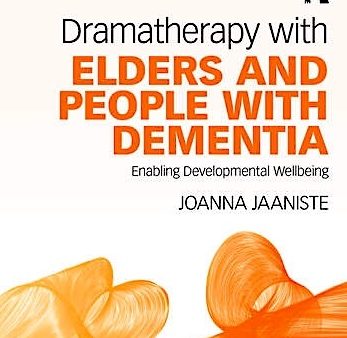 Dramatherapy with Elders and People with Dementia
Enabling Developmental Wellbeing 
This timely new book by Joanna Jaaniste illuminates how targeted sessions of dramatherapy can improve the quality of life of elderly people with dementia.
The book takes the reader through the dramatherapy experience of a group of people who display a quality of self-empathy that softens distress at vanishing words and clouded memories. Unique in its approach, not only to dramatherapy with elders and people with dementia, it presents an essential validation of older people's life stage development. Anthroposophists may understand this as the workings of the Sentient Soul.  The term "Intelligence of Feeling" (IoF) is an alternative the author considers to be more inclusive to those working in the general health professions.
Concerning the onset of dementia
The book is inspired by Bernard Lievegoed, Judith von Halle as well as the excellent Anthroposophical care for the elderly. It is written in accessible everyday language but includes a description of the medical diagnosis of dementia and its history, and what it might be like for people to be given this diagnosis. The salient characteristics of the later life stages are discussed with an emphasis on the spiritual development that comes with old age, and with it the tendency to feel closer to those who have died.
There is a chapter on trauma, as the onset of dementia can cause an individual to suddenly find that their tightly-held response to earlier trauma cannot any longer be explained away to protect the feelings of others. This can cause sudden realisations of what really happened and can stimulate their obsessively repeated responses, expressed clinically as behavioural perseveration. In some cases, dramatherapy interventions can support people in ascribing meaning to these memories, obviating the necessity for them to be compulsively shared by the participant with all and sundry.
Ethical questions and AI
Ethical questions of artificial intelligence (AI) are discussed, and a chapter covering those technologies which are already used in aged care is surveyed. Such technologies often take the place of the human carer at a time when many aged care facilities are short staffed. The author takes care to point out that successful and yearned for connections with the inner needs of older people should always have a human being present because the senses of warmth and touch and many of the other senses demand it.
Rather than elders being different or 'other', Joanna Jaaniste paints word pictures to show human qualities such people have in common with their dementia-free contemporaries. Readers will glean insights into the arts therapies, especially creative drama, meeting examples of elder wisdom, wit and resilience in dealing with life, but especially grief, loss, and deep questions that come with ageing. The book is enriched with vignettes and anecdotes based on rigorous research and measurement using creatively used assessments. Its suggestions will be suitable for adaptation by arts therapists and other allied health professionals who are interested in using person-centred, strengths-based approaches.
The mystery of death
There is also a chapter in the book on the mystery of death, which points out the importance of honesty on the part of family, carers and professionals when elders and people with dementia ask questions about their approaching death. Even in palliative care, these questions can be glossed over by care staff afraid of end-of-life conversations. The chapter also shows how applying poetry to ending conversations –  in many ways, including dramatically – can facilitate exploring the deep questions that arise about the approach of death. This can happen in a light and humorous way, as in Shakespeare's "Golden lads and girls all must, like chimney sweepers, come to dust' or with more gravitas, as in the poetry of Mary Oliver and T S Eliot.
Based on mixed method research, phenomenological ontology and philosophical perspectives, this book is recommended for all those who have the care of elders, or know someone with dementia.
You can order copies of the book here or check Rudolf Steiner Book Centre, Sydney.
Author biography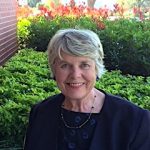 Joanna Jaaniste, PhD, has 30 years' experience as a dramatherapist and 45 years as an anthroposophist. She has co—created a graduate diploma in dramatherapy and has taught extensively on the MA Art Therapy course at Western Sydney University, Australia.
Joanna is listed as a practitioner under Health and Wellbeing. You can listen to listen to this interview with her about dramatherapy or find out more at The Dramatherapy Centre.
(The book) … will inspire and support those working with client experiences of loss, grief or trauma and with the joys of living in the moment and of spirituality. I am deeply moved by the many examples that illuminate how drama and creativity can be brought into the lives of individuals and groups in ways that enhance their quality of life.… The deep empathy she brings to understanding the impact of her work is inspirational.
Phil Jones, Professor Head of Research Ethics and Governance, University College London Institute of Education,
This book earns Joanna the absolute right to be considered a leading expert in the field of providing effective services with people with dementia. She skilfully combines research, examples of clinical practice and an overview of the ageing processes in this engaging and extremely readable book. 
Madeline Andersen-Warren, dramatherapist (retired), author and researcher
Feature image: courtesy of Routledge Publications
Photo credit: courtesy of Joanna Jaaniste