Working with Steiner's Colour lectures: image and lustre colours
13 May @ 2:00 pm

-

5 August @ 4:00 pm

|

$250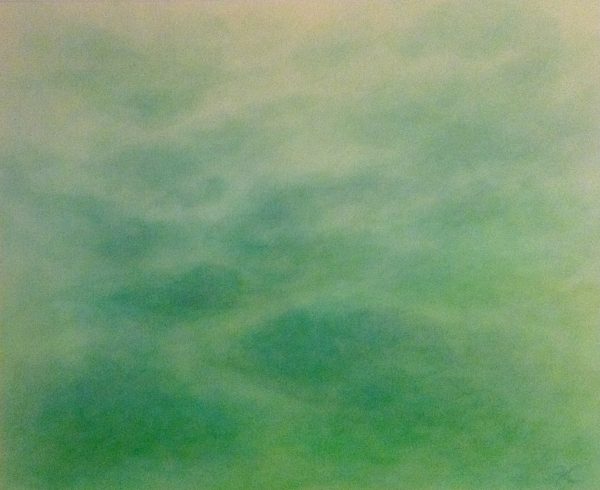 A masterclass studio with artist Fiona Campbell
When we experience the life of colour,
we step out of our own skins and take part in cosmic life.
You are invited to join artist and researcher Fiona Campbell for an online masterclass (7 sessions) as she explores the nature of the image and lustre colours, as outlined the first Colour lectures, given by Rudolf Steiner in Dornach 6 to 8 May 1921 . Paint alongside her and share in her process as she explores the experience of green, black, incarnadine and white, in polarity to the shining soul qualities experienced in blue, red and yellow.
In these lectures, Steiner indicates how colour can affect our health, our sense of wellbeing, and our soul life. Distinguishing between the image and lustre nature of the seven colours form the basis of Steiner's approach to painting. Here he lays a foundation for a practical technique of working with colour that leads to a new direction in artistic creativity.
You don't have to be a trained artist, or even very experienced, to enjoy this course, but you do need self-motivation and some painting technique. 
Background information
Steiner had an abiding desire to see a cultural and spiritual renewal emerge in the present time. through the arts. He said: 'If you realise that art always has a relation to the spirit, you will understand that both in creating and appreciating it, art is something through which one enters the spiritual world.'
Following the success of her first online masterclass on Steiner's Nine Training Sketches for the Painters, this course is an essential foundation of any artist interested in the anthroposophic approach to understanding colour. It is also a follow up to answer some of the questions that arose during the first course, but we welcome newcomers.
Who are the masterclasses for?
For artists, art therapists and art students looking to find a path of soul/spiritual development through the arts.
For anyone interested in gaining an appreciation of art as a revelation of spiritual realities through painting.
To get the most out of this course, it is anticipated participants work alongside Fiona in-class and on their own between the fortnightly sessions. 
Required: basic watercolour wet-on-dry skills (you can use wet-on-wet or any other painting media, such as oils or acrylics, if you prefer, but technical advice is not directed towards these media). 
Please note: this is not a step-by-step instructional class so not suitable for beginners unless you are adventurous and self-motivated!
What dates are the classes?
2-4pm AEST Friday afternoons
13 May-5 August
The masterclasses are recorded but live participation is preferred, unless your time zone makes this impossible. 
How much does it cost?
Online series:  $250 for 7×2 hr masterclasses or $42 for individual sessions.
How do I register?
Payment details and a list of suggested materials and readings available upon registration.
For more information
For more information about the masterclass or for any questions, please contact Fiona Campbell 


About Fiona Campbell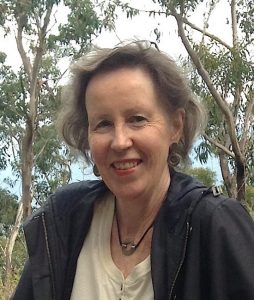 Fiona Campbell is a visual artist, researcher, lecturer and arts educator. She has an interdisciplinary PhD on creativity and cognition and has been a professional artist and arts educator for more than 30 years.
She is also teaches interdisciplinary research training and consciousness studies. She is a member of the Stream of Life Research Studio, where her focus is phenomenology and creative cognition.
You can find out more about Fiona, read about her teaching work at Sydney Rudolf Steiner College (where she has regularly taught since 1994) or listen to an ABC Soul Search interview with her about the anthroposophical approach to art.
You can view some of her colour studies of image and lustre here. 
'The laws of art are the hidden laws of the world.'

William Butler Yeats