A Winter weekend arts retreat with Fiona Campbell
3 June

-

5 June

|

$250
Event Navigation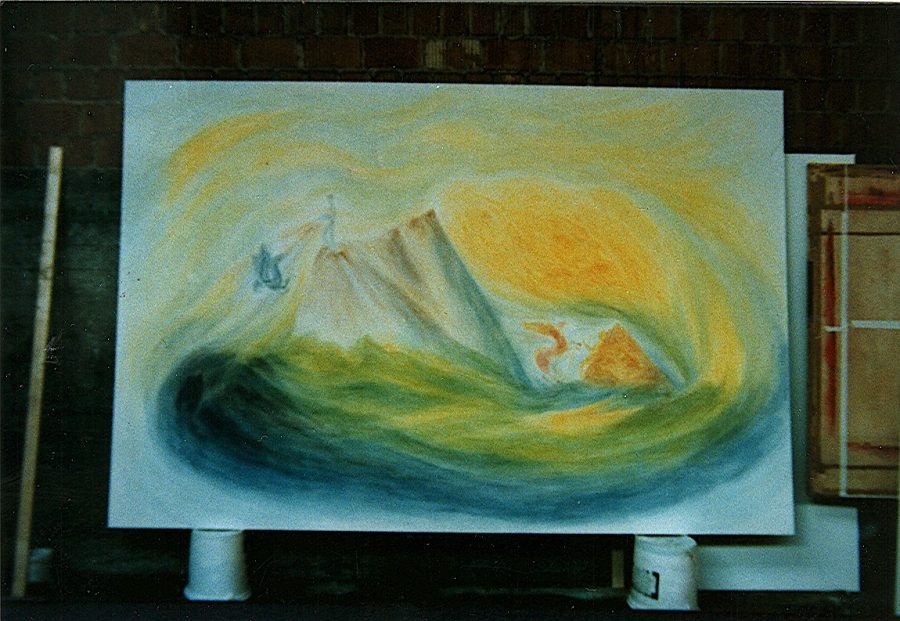 '

If you realise that art always has a relation to the spirit, you will understand that both in creating and appreciating it, art is something through which one enters the spiritual world'.
(Steiner 1921).
Artist and researcher Fiona Campbell leads a Winter studio retreat on Steiner motifs/sketches for developing your inner artist.
Join us for a weekend intensive on the visual arts! This practice-based retreat is a opportunity to immerse yourself in creative practice in the company of other searching souls, as we work together in a studio environment with Steiner's comprehensive collection of motifs for the developing artist.
Surrounded by Nature at a time of the year when Her forces are turning inward to build substance for the rebirth of Spring, we will build soul substance in community through painting and drawing.
This studio will not only provide you with soul-nourishment to take into the Winter but an opportunity to give back artistically to the spiritual world what they have worked upon themselves in our own forming.
Exhibition of artworks and open lecture Friday 7pm
There will be an exhibition of artworks and sketches from the two online courses followed by an open public lecture, The Mission of the Arts, on Friday evening.
New ways of knowing through art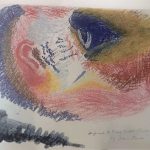 Why art? Why create? 
Artistic work helps us wrestle with our inner pictures of an event or concept and frees it from intellectual abstraction. We bring it into movement and transformation as we work and rework, revisit and develop our relationship to the work. We can move from not understanding to understanding on a level of knowing that lives in the heart, in the soul,  and gives us a more living connection to spiritual realities.
We take a question and work with it artistically, quietening our uncertainties and inner critic, and experience what new ways of knowing can grow in us through this work. 
Who is the studio for?
This weekend studio is the culminating event of the two concurrent courses on Steiner's sketches for the painters: Working with Steiner's epoch motifs as a training for the ordering of the soul-life and Working with Steiner's Nine Training Sketches for Painters.
As a participant of one of above courses, you are invited to deepen the work you have already done these past four months online in a face-to-face intensive amongst your peers. You can choose to work on a motif you have already begun, or try a new one from your course (Epochs or Nature Moods), under the direction of Fiona Campbell. 
For new participants, joining us for the first time, you are welcome! You can join in on the themes of either course. Some background material can be provided, or you can watch one or more of the videos from the two courses. You will need to be a bit curious and adventurous, though, as a studio is not a teacher-led workshop. Some individual guidance will be given but be prepared to also learn from your colleagues!
This is not a teaching workshop but a studio for creative doing, learning and sharing with guidance . Some previous artistic experience in painting and/or drawing is recommended. 
What are the takeaways? 
A lived understanding Steiner's approach to the visual arts, as foundational to our future spiritual evolution.
The rich experience of working artistically in a studio environment, mixing with all levels of visual arts training and experience. 
Soul enrichment and new direction for your creative development.
To get the most out of this course, it is anticipated you will work alongside other participants, sharing your insights and listening to theirs. Participants from the two online courses have the opportunity to turn their sketches and studies into artforms that reflect their personal relationship to nature and to humanity's spiritual history. New participants have the opportunity to find new ways of working creatively through one of the given motifs/sketches. 
When and where?
3-5 June 2022  |  Linuwel School, Maitland
5pm Friday to 1 pm Sunday 
Program
6.30pm AEST Friday | Art exhibition of works from participants in the two motif courses
7.00pm AEST Friday |  Open lecture on The Mission of the Arts for our future evolution, with Fiona Campbell
9.00am Saturday  | Studio work in groups for participants including study sessions.
7.00 pm Saturday |  Art contemplation with slides, using the phenomenological technique of beholding a new way to work with art and nature. 
9.00am Sunday  | Studio work continues
12.00 am Sunday |  Sharing our experiences and final words
How much does it cost?
$250 for the full studio weekend, including lunch and dinner
Please note: breakfast, accomodation and materials are not included. 
Concessions for pensioners and students available on request 
$20 donation for the Friday night lecture and exhibition
$10 donation for the Saturday night practice on beholding if not registered for the studio
To register!
Payment details and a list of suggested materials and readings available upon registration.
Bookings and deposit payment for full weekend in advance by 30 May 2022 so we know the numbers for meals.
For more information
Please contact Fiona Campbell
This event is supported by the Stream of Life Research Studio
About Fiona Campbell 
Fiona Campbell is a phenomenologist, lecturer, visual artist and arts educator. She has an interdisciplinary PhD on creativity and cognition and is a member of the Stream of Life Research Studio,
Steiner's motifs for the artists combine two of her special areas of research: our evolving spiritual history and how the formative forces of Nature work upon us. 
You can find out more about Fiona on her website, read about her teaching work at Sydney Rudolf Steiner College (where she has taught since 1994) or listen to a recent ABC Soul Search interview with her about the anthroposophical approach to art.
Image credits: Eye and Ear motif, part of the Creation motif, First Goetheanum, courtesy of Fiona Campbell; Ancient Greece motif, Goetheanum, mural interpretation by Fiona Campbell.
'We must become artists, not by developing symbolism or allegory, but by rising, through spiritual knowledge, more and more into the spiritual world.'
Rudolf Steiner