Five Big Questions about the Tricky Issue of Consciousness
16 June @ 7:30 pm

-

9:00 pm
What does it mean to say our consciousness is evolving?
Workshop 2 of a 6-week online course with Sydney Rudolf Steiner College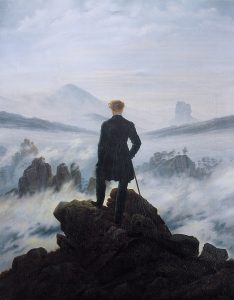 Join our Steiner Education students as they ponder and debate five big questions about the tricky nature of human consciousness and its effect on the way we understand history, past, present and future.
In the 1st session we unpacked the concept of 'consciousness' and how we have virtually lost our capacity for a participatory consciousness of our ancestors and replaced it with an abstract rationality that prefers to step back from the world and theorise about it.
In session 2, we will follow up this discussion by asking:
What does 'evolving consciousness' actually mean? And why is this concept central to Steiner philosophy?
If you have ever wondered about 'evolving consciousness' in Steiner works, or are involved in a Steiner school, or even just intrigued,  join us for our online workshops where we unpack some of the big questions about our past and how they shape the possibilities of our future development. Whether your interest is Steiner Education or Steiner philosophy, come and join in to the conversation.
This online course is led by Dr Fiona Campbell who has researched this topic for 25 years. Fiona has been a lecturer at Sydney Rudolf Steiner College since 1994 and combines her wealth of knowledge and experience in Anthroposophy and visual arts training with her studies about human consciousness and phenomenology. 
Course Dates: 9th & 16th June, 25th August, 1st September, 13th & 20th October.
Venue/Time: Zoom online 7:30pm to 9pm (Sydney time)
Cost: $200 including GST and reading materials. A little pre-reading is advised. Articles will be emailed to you in advance.
Contact Us
For more information, click here or contact Jing Li on 02 9261 4001