Anthroposophical Professional Development Initiative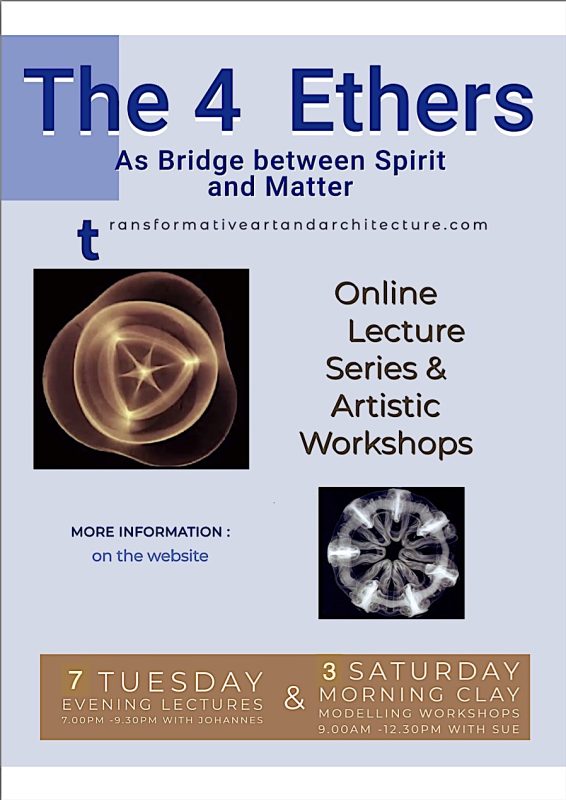 Introducing a new online course
For terms 3 & 4, 2023
What is the Anthroposophical World View?
The aim of these two blocks of lectures and workshops is to present an overview of what is often experienced as an overwhelmingly large and complex body of knowledge, particularly for student teachers and other professionals working in anthroposophically-based groups and organisations.
A closer understanding of how spirit and matter permeate each other lies at the very heart of any truly monistic world view, such as the one Rudolf Steiner gave to the world. It is out of this very understanding that Anthroposophy can be concretely applied in so many practical fields of life.
Lecture series
Term 4 Lecture Series II: An Introduction to Rudolf Steiner's Cosmology
Full course program
Three Worlds – 4 Ethers : Connecting Spirit and Matter
Block 1 (Term 3) explores the links between the physical, astral and spiritual worlds and how nature and the human being are placed within this multi-tiered reality. This also includes the Manifestation process by which spirit incarnates into physical form and substance via the medium of the 4 Ethers, which form the bridge between spirit and matter.
Steiner's Cosmology: The Cosmic Mission of Humanity and Earth
Block II (Term 4) explores the larger Chronological context, which leads us to the question of humanity's cosmic origins and future destiny. Where did humanity come from? Where are we going? What is our cosmic purpose and mission on Earth and within the larger spiritual universe? Rudolf Steiner's surprising answers can throw a profound light on such questions, including the problem of good and evil, human freedom and the longer-term consequences of the seeds we are planting right now, both as individuals and collectively as a humanity. The cosmological picture also provides a context to the currently raging, worldwide battle between Good and Evil and can help us face this battle with renewed confidence and strength in our humanity.
Cost
Please check the program flyer for fees
Enrolment 
For more information