End of Earthly Life Matters Day Seminars
Event Navigation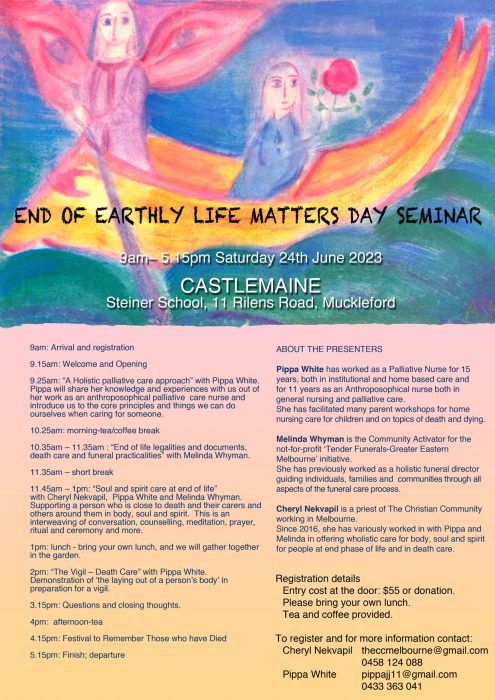 Two Day Seminars
on the holistic palliative care approach
Presenters
Pippa White has worked as a Palliative Nurse for 15 years, both in institutional and home based care and for 11 vears as an Anthroposophical nurse both in general nursing and palliative care. She has facilitated many parent workshops for home nursing care for children and on topics of death and dying.
Melinda Whyman is the Community Activator for the not-tor-profit'| tender-funerals-Greater Eastern
Melbourne' initiative. She has previously worked as a holistic funeral director guiding individuals, families and communities through all aspects of the funeral care process.
Cheryl Nekvapil is a priest of The Christian Community working in Melbourne. Since 2016, she has variously worked in with Pippa and Melinda in offering wholistic care for body, soul and spirit for people at end phase of life and in death care.
Program and venues