Working with Composition: Bringing Ego Organisation into Painting
25 August @ 2:00 pm

-

17 November @ 4:00 pm

|

$260
Event Navigation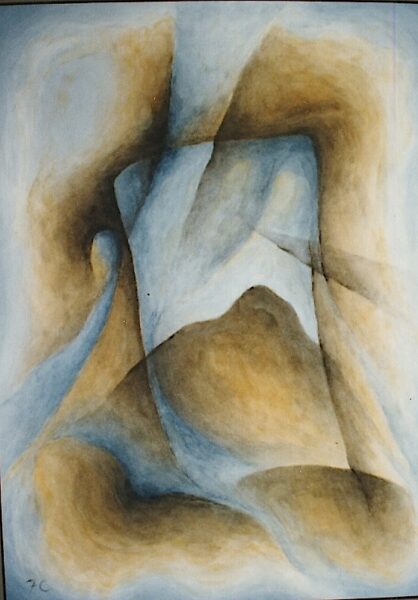 A masterclass studio
with Fiona Campbell
An exploration of the role of composition in painting in relation to the ego or "I"as the organiser of our soul life, through painting, drawing and art history observation. The health-giving effects of working consciously with the principles of the fourfold human being underpins this studio course.
What is composition?
Historically, artists have always drawn on the laws of perception to arrange the elements within a work of art, to create balance, focus, unity or harmony in the work. This need for the visual ordering of colour, line, form and space is essential to our feelings of connection to or our aesthetic enjoyment of a work of art. 
But why is this so? Why do we experience harmonious peace in a Raphael Madonna yet also harmonious dynamism in a Turner storm sea? 
Do the elements of a work need to be arranged in a balanced compositional way to be aesthetically pleasing to the eye? Or can we also find satisfaction in chaos and unstructured movement? and what is happening within us when we experience this sense of enjoyment with a painting? 
Simply, what is the role of our ego when creating an art work?
What will we do?
In this online course, we explore the principles of composition and learn how to leverage these principles to bring the multiple elements of our painting together into unified wholeness. We learn how perception influences our ego organisation and our experience of harmony and balance when viewing both the great masters and our own work.
First, we explore some classic laws of visual organisation, such as the rule of thirds and the golden ratio, by observing how these laws are inherent in famous artworks. 
We then learn how these principles relate to the role of our ego as organiser of our soul forces; then how to apply such principles to our own work. Thus, the art work becomes a picture of the activity of the ego in the fourfold human being, according to the anthroposophic approach to painting.
There is particular focus on the salutogenic effects of consciously working with ego organisation in painting.
Who is it for?
For artists, art therapists and art students looking to find a path of soul/spiritual development through the arts.
For anyone interested in gaining an appreciation of art as a revelation of spiritual nature of the human being through painting.
To get the most out of this course, it is anticipated participants will work on their own between the fortnightly sessions. 
Required: familiarity with the anthroposophic approach to art and basic painting technique. Watercolour veiling/wet-on-dry skills are preferred.  
Please note: this is not a step-by-step instructional class so not advised for beginners in painting unless you are adventurous and self-motivated!
What dates are the classes?
Fridays, 25 August – 17 November
7×2 hr masterclasses @2.00pm-4.00pm AEST
The workshops are recorded but live participation is preferred, unless your time zone makes this impossible. 
How much does it cost?
$280 for PD or for new participants,
$260 for regular, ongoing participants. 
How do I register?
After registration, participants will be sent the payment details and a list of suggested readings and materials. 
The Zoom workshop link is sent one (1) day before the class.
For more information
Please contact Fiona Campbell 
About the presenter
Fiona Campbell is a researcher, lecturer, visual artist and arts educator. She has an interdisciplinary PhD on creativity and cognition and also trained as an art therapist.
She has special expertise in the anthroposophic approach to painting and and teaching painting for 25 years.
Fiona is also a member of the Stream of Life Research Studio, where she focuses on her other two specialisations, phenomenology and creative cognition.
You can find out more about Fiona on her website or listen to a ABC Soul Search interview with her about the anthroposophical approach to art.