Inscribing Signs with a Finger Dipped in Light
10 December,2022 @ 9:00 am

-

5:00 pm

|

$90 – $120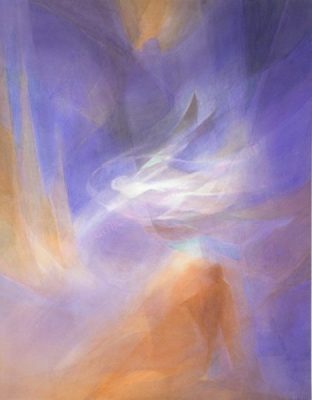 Hosted by Story Vision
A Spiritual-Cultural Approach to Dying, Death and Life
Presenters: Irmhild Kleinhenz, Iris Curteis
Inscribing Signs with a Finger dipped in Light is a one-day presentation that offers non-denominational insights, creative activities, holistic approaches to dying, death and life. We will use poetry, storytelling, contemplative exercises to explore the questions: 
What is Death?
What does it mean to die?
How do I accompany someone who is dying?
How do I prepare myself?
Time/Date
9:00am – 5:00pm, 10th December; 2022.
Venue
15 Haydon Street, North Dorrigo NSW 2453, Australia
Costs 
General Admission $120
Early Bird Singles $90 (8 November)
Early Bird Couples p.p. $200 (8 November)
Couples $220
Enterprises, professional groups (3+) $100 pp.
Bookings
For more information
Contact Iris Curteis  mob: 0487 719 476 or Irmhild Kleinhanz 0444 551 381
About the presenters
Iris Curteis, PhD, Storyteller and Social Artist
Iris Curteis is a storyteller and social artist who encountered Steiner's work as an 18-year-old and had the privilege to meet and learn from inspiring, knowledgeable, and creative teachers in Europe. She studied visual arts, dramatic arts [speech formation] in Stuttgart; a BA & BA Hon. in Creative Writing (SCU; UNE), and explored Storytelling and Community Building in her PhD thesis [SCU]. Working as a storyteller for several decades has convinced her that storytelling empowers our imagination and creative thinking and encourages us to appreciate our lives as works of art. As a social artist, she is passionate about using art, threefolding and creativity to examine and change the way we think, build our capacity to shape more humane communities and support transformational change. She has explored the power of the human voice and the possibility to use the creative spoken word, sounds and storytelling to support those who are approaching death; to overcome a sense of overwhelm and loneliness. Storytelling takes us into a liminal space – a crossing of thresholds – that can support us to gently and consciously enter a different state of being. 
Irmhild Kleinhenz, Anthroposophic Naturopath and Mentor, ISAM, ANTA accredited fellow.
Irmhild has over forty years of experience in Anthroposophic medical therapeutic work. Her background includes studies in the Anthroposophic Medicine Orientation Training, Lukas Klinik, Switzerland, studies in the prescription of Curative Eurythmy, Goetheanum, Switzerland.
Irmhild works with allied medical practitioners and therapists to ensure a highly professional and personal approach to health care. She holds public lectures on health and spiritual enrichment, works as a tutor and mentor for allied health professionals and Steiner teachers and supports Steiner schools as a school health consultant.
Photo credit: At the Threshold of the Spiritual World, Lianne Collot d'Herbois 
Details
Date:

10 December,2022

Time:

9:00 am - 5:00 pm

Cost:

$90 – $120

Event Category:

Event Tags:
Organiser
Iris Curteis

Phone

0487719476

Email

an_lomall@bigpond.com
Venue
15 Haydon Street, North Dorrigo NSW 2453, Australia