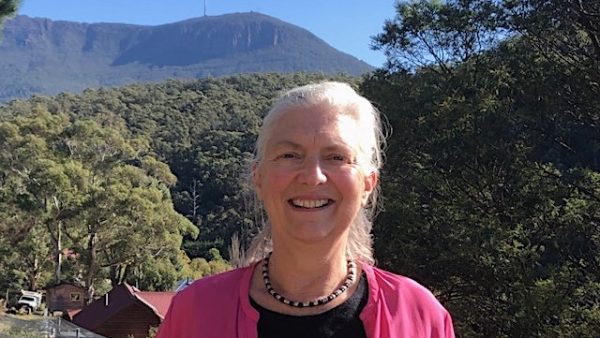 The Sacred Task of Branch Work
Branch representatives meeting 27th-28th April 2023 in Hobart
The purpose of the April meeting of the branch representatives of the Anthroposophical Society in Australia (ASinA) was to open a discourse regarding the purpose, structure, and activities of the ASinA and how we want to work collaboratively over the coming years. This open discussion was a sharing of different viewpoints and ideas.
A question has arisen of how we consciously acknowledge and work as the 'so-called' circle of branch/group representatives' and how this can be enshrined in the ASinA constitution.
Our preparatory reading for the meeting was Rudolf Steiner's lecture Common Ground above Us, Christ in Us. This lecture* shows us the importance of study groups and branch groups as they develop and hold this motto central. This can then developed by the hierarchies and can descend in the 6th epoch as the 'Spirit Self. ' 
The meeting took place two days before the AGM and was ably facilitated by Helen Vogel.
Sharing their visions
To begin the 25 branch representatives introduced themselves and shared their thoughts on:
Vision of Branch work
Vision of the work of the Anthroposophical Society in Australia
Vision of the connection between the Branches and the GAS and ASinA.
Marjorie Spock's Conscious Conversation was used to encourage respectful listening to others rather than mere reaction, to generate a mood in which the consciousness of everyone present forms a "chalice" which is receptive to spiritual substance.    The conversation thus becomes a true collegial activity.
Structure of Conscious Conversation
Engender an attitude of trust towards the spiritual world: 'Seek and ye shall find'.
'Loving preparation' of the theme through one's personal meditation, in advance of the meeting.
Fix the exact time to start and end the meeting and stick to it.
Arrive well in advance to prepare oneself.
Meet in an atmosphere of reverence (a 'temple atmosphere'.
Establish a ritual of beginning with a meditative verse.
Suppress one's immediate thoughts to help create a shared 'grail cup' consciousness, where true listening can happen.
In this way, natural courtesy, politeness, kindness and tolerance are invoked – qualities all too easily lost in a standard discussion.  The result should be a shared deepening as the whole group penetrates more profoundly into the realm of the Idea, which lives in the spiritual world.
Jane Bradshaw
General Secretary of the ASinA
*'Common Ground Above Us, Christ In Us', in The Mystery of Death, a lecture by Rudolf Steiner, given 15 June 1915, Düsseldorf GA159
Photo credit: courtesy of Jane Bradshaw