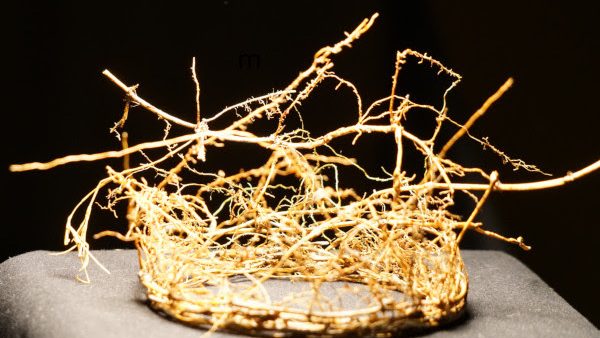 This year much depends on what we understand as a good life in a good society. The current trends of surveillance capitalism, mediarchy, and transhumanism are increasingly defining what our lives will be like. What are we prepared to wear and do we have any other options?
Garments for Survival 2022 – society in the change room presents a series of online presentations; a global changeroom where you can try on The Crown of Grassroots and other garments for survival. Each garment will be a metaphor for a new thinking around social structures.
The aim of the event is not to offer solutions but to facilitate a type of thinking that can find them. To this end, Theatre of the Sea are imagining Garments of Survival as field of collective enquiry in which new ideas can articulate themselves through and in community.
Join Horst and Jennifer Kornberger to cut the cloth of social three-folding, direct democracy, civil society and basic income. You can find more information about this event here.