Tranformative Art & Architecture (TAA) Module 3
25 August @ 8:00 am

-

25 September @ 5:00 pm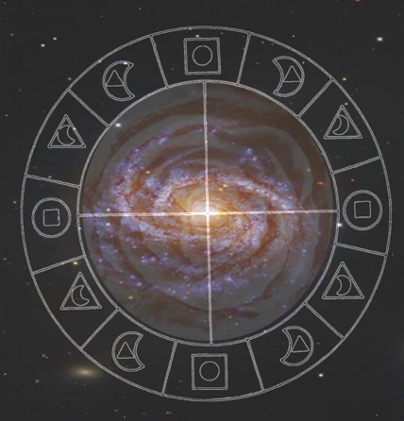 The Human Being as Measure of All Things
Architectural Form and the Evolution of Consciousness
A Transformative Art & Architecture (TAA) seminar 
An online 6-day  seminar over 3 alternating weekends and 4 midweek evenings, starting on Saturday 27th August 2022,  9.45 am
What is it about?
To be able to objectively evaluate architectural form we must base our judgements on an objective set of criteria. From a spiritual perspective, the only truly objective criteria we have are those connected with the spiritual and physical nature of the human being.
The human being represents the 4th kingdom of nature, which stands in a close relationship to the three lower, animal, plant and mineral kingdoms . In this module we explore this very relationship between the four nature kingdoms. The progression of consciousness from the mineral – plant – and animal – to the human kingdom provides us with valuable insights as to the hierarchy of form as well as the link  between form and consciousness. We conclude with a specific set of evaluation criteria.
Program
Over the three weekends participants will gain practical and theoretic insights into the following questions:
Why and how is the human being a universal point of reference for Architectural Form?
How is the development of consciousness mirrored both in the historic forms of art & architecture and in the forms of the 4 kingdoms of nature?
What relevance does the ascending hierarchy of form  have with respect to our modern forms of art & architecture?
What is the Threefoldness of the Human Being and how is this mirrored in Architectural Form?
What is the relationship between the 3 dimensions of space and our faculties of thinking, feeling and willing?
What is the architectural equivalent of the "body" "soul" and "spirit", of a building?
What  objective criteria do we have by which architectural form is elevated to a higher level of consciousness?
Open lecture: Introductory Lecture about the aims and methods of Transformative Art & Architecture
Date: Thursday, 25th August 2022 7.30 – 9 pm (Melbourne Time)
This lecture is open to all and is compulsory for all new  TAA students. Dedicated Zoom Link
If you cannot attend the lecture, a recording of a similar lecture is available via this Vimeo link.
Dates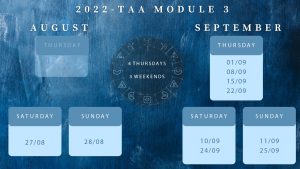 Module 3-Level I will be offered over 3 alternating weekends and 4 midweek evenings, starting on Saturday 27th August 2022,  9.45 am
Cost
Discount rate if paid upfront for the full course
Professional:  $900 (3 x $300)
Concession:     $675  (3 x $225)
For Students:  $450 (3 x $50)
Normal rate if paid per weekend
Professional:  $1150 (3 x $350)
Concession:     $825  (3 x $275)
For Students:  $600 (3 x $200)
All payments dues in advance by the preceding Tuesday/s. The first payment due by Tuesday 23rd  August 2022.
How to enrol
Complete this enrolment form   and send  it to Johannes & Sue
Upon payment you will receive an email the receipt, a more detailed program and the relevant zoom link which will remain the same for all sessions.
For more information
For more information, please visit the Biosculptural Architecture website