In Our Own Words: Re-Telling the Parzival Tale
8 July @ 4:00 pm

-

19 August @ 6:00 pm

|

$210 – $240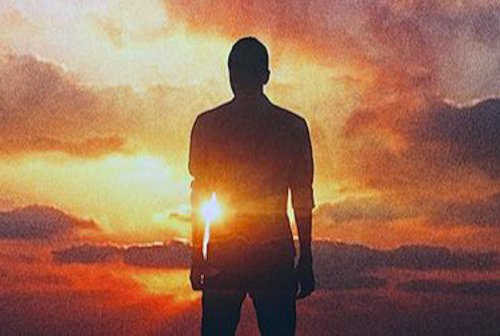 A journey of loneliness and transformation

The light and darkness in our souls

The careless hero, the broken sword

The suffering king, the wasteland, the rite of life

The maidens on the hero's path

From dullness through doubt to glory
---
A series of 5 online creative writing workshops
reimagining the Parzival and Grail legends for today.
Workshop facilitator: Dr Fiona Campbell
Unlock your creativity this Winter with a community creative writing course exploring the loneliness and redemption of Parzival's quest for the Grail.  Writing in community is a very fruitful way of tapping into your own creativity! 
About this course
 In this series of fortnightly workshops together we will explore these key motifs by reimagining this medieval epic with our own words. Each workshop uses one key motif as a prompt to explore its mood and meaning, using different techniques to evoke poems, short stories and imaginative word pictures.
This course uses the beauty and transformative power of the Word to deepen our connection to this medieval romance that is so relevant for us today. Rudolf Steiner called Parzival a forebearer of the Consciousness Soul and his journey one of the most significant stories of our time. The story's motifs have deep connections with the spiritual impulses for our future. and intertwines the modern human being's quest for the spiritual connection and the ancient mystery of the Grail Rite.
Parzival is a theme for our times. The Parzival Project. is an Australia-wide multimedia reimagining of the story currently in development. Wagner's Parsifal opera was recently performed at the Goetheanum at Easter; it is the theme of the Goetheanum's upcoming Whitsun Conference and there is another Parcival Project, a Canadian initiative, Parzival and Feirefiz: Co-Creating a New Grail Mystery, a new musical narrative of the Grail myth.
Who are the workshops for?
For anyone who would like to develop their imaginative writing skills; who would like to deepen their own relationship to the Parzival legend; or who enjoys being creative in community with others.
You do not have to be a practised writer to enjoy these workshops. The workshops provides both structured and unstructured exercises to help you learn how to craft with words.  
Budding writers and poets of all levels of experience welcome!
When are they on?
Introductory lecture on the soul landscapes of Parzival on Saturday 10th June 5pm AEST
Saturday afternoons 4.00pm – 6.00 pm AEST
Workshop dates: 8 July to 26 August  2023
How much does it cost? 
$240 full workshop series with PD certificate and feedback
$210 concession 
Where do I register?
This is a registration link only. Once you have registered, you will be sent the payment details and reading list. 
For more information
Please contact Fiona Campbell
About the workshop facilitator
Dr Fiona Campbell has extensive training in writing, visual arts, music, communications, philosophy and adult education. She specialises in the study of evolving consciousness through artistic media and has lectured extensively on the Arthurian, Grail and Parzival themes for almost 30 years. She currently researcher and creative consultant for the Parsifal Project.
She has an PhD on creative cognition, was research assistant for the Creative Writing department at UTS 2020-2021,  and taught writing for audiences to Communications undergraduates at UTS for several years. She is also the editor of the ASinA website.
As Painted Space, she is also a professional artist, muralist, and arts educator and is a founding member of the Stream of Life Research Studio.
"Don't be satisfied with stories, how things have gone with others.
Unfold your own myth."  Rumi
Featured image: In the fog, courtesy Creative Commons (CC)